Swimming with sea turtles in Barbados can be your experience. This initiative is available to anyone brave enough to come next to these lovely sea creatures. Turtles are known to frequent the Barbadian beaches, so there are few pots where you can find sea turtles. Barbados has a program that allows you to swim with the turtles, but turtles are an endangered species. You must follow the guidelines given to anyone who wishes to swim with these creatures. Today you will learn more about where to go and what you need to know while swimming with sea turtles in Barbados.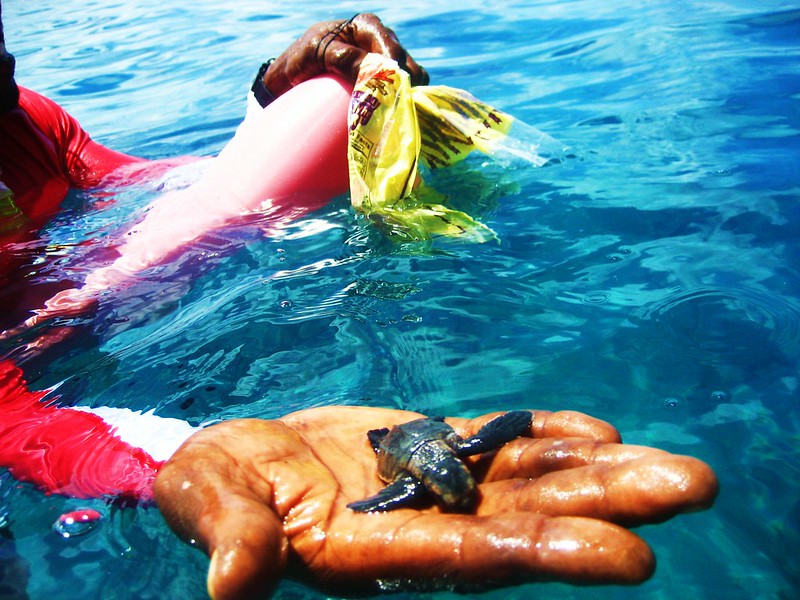 Barbados Turtle Types
Barbados beaches are home to three types of these sea creatures. The hawksbill turtle, the leatherback turtle, and the green turtle. The hawksbill turtle is one of the smaller species. It has a little head; its eyes have scales to the front. The hawksbill doesn't have a jagged mouth like some of the other turtle species.
Turtle Types Continued
The leatherback turtle is known for the texture on its back from where it gets the name. It is a giant turtle and doesn't have a hard shell on its back. The ridges on the body of the turtle help to identify it; there are seven ridges. Only the young have scales; this turtle has a rubbery texture.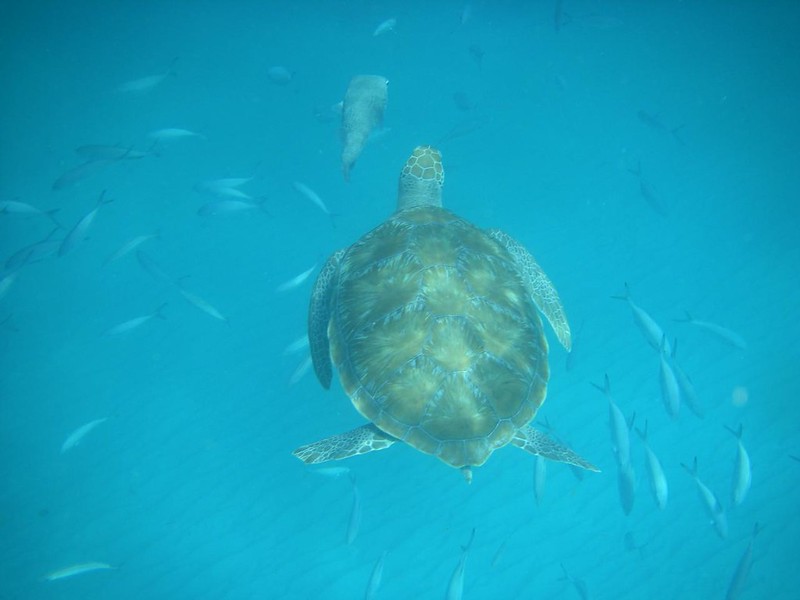 Turtle Types Continued
The last and most famous of the three is the green turtle. The body of this turtle has a beautiful design, and it can grow large. The shell of the turtle has a heart like-shape and a small head. They can weigh over four hundred pounds when fully grown. These are different from the Pacific green turtles.
Barbados Sea Turtle Project
The Barbados Sea Turtle Project dedicates its time to the projection of these marine creatures. The project has been ongoing for over twenty-five years and seeks to watch over nesting and landing sites. Anyone caught stealing or killing these creatures will face prosecution. There have been problems in the past with the killing of turtles for their meat.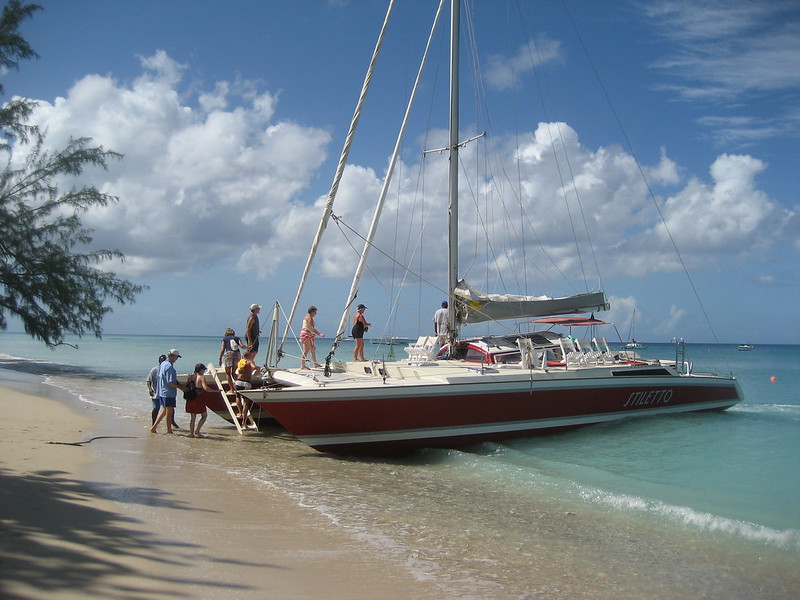 Barbados Methods To Find Turtles
One of the best ways to see turtles would be by paddleboard. You can rent these from vendors who ply their trade at specific beaches. The beaches mentioned today all provide what you will need to swim with turtles. You can hire an instructor if you need help and wear a colored flag so others know where you are in case boats or jetskis pass by.
Barbados Best Turtle Sighting Beaches
Barbados has several beaches where you can spot turtles, but some won't have the tools you need to reach them. However, a few beaches are ideal for swimming with these creatures; the next few paragraphs will tell you more about these beaches and how to find them.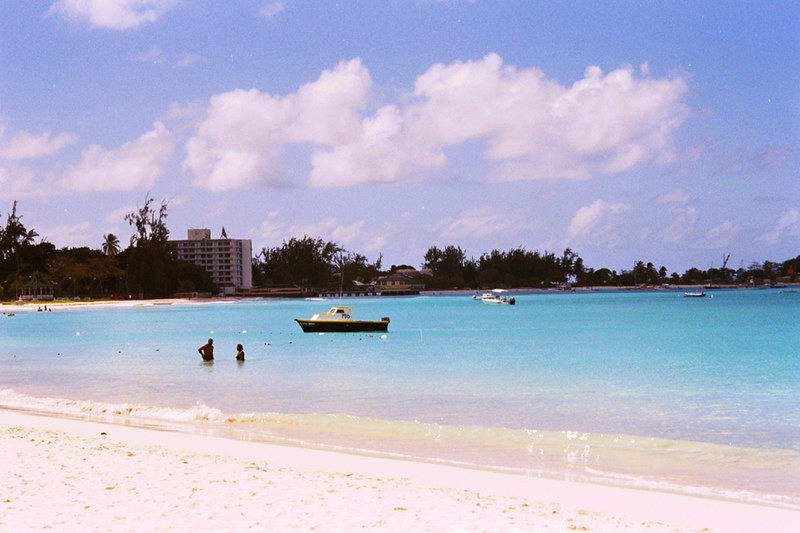 Barbados Carlisle Bay To Pebbles Beach
The Carlisle Bay and Pebbles Beach areas are very well known spots to find sea turtles. The two beaches connect north to south and have the facilities needed to rent an apparatus to take you out to sea. Many boats are anchored offshore and frequent the area, so always be vigilant. You can find these beaches on Bay Street in St.Michael.
Barbados Alleyne's Bay
If you can locate the Lonestar Restaurant, then you will find Alleyne's Bay in St. James. The beach has catamarans and glass bottom boats that use the area as a destination. The crew of the boats feeds the turtles, so they venture closer to the ships. If you want to swim with turtles at this beach, the best way is by boat, unless you have a paddleboard.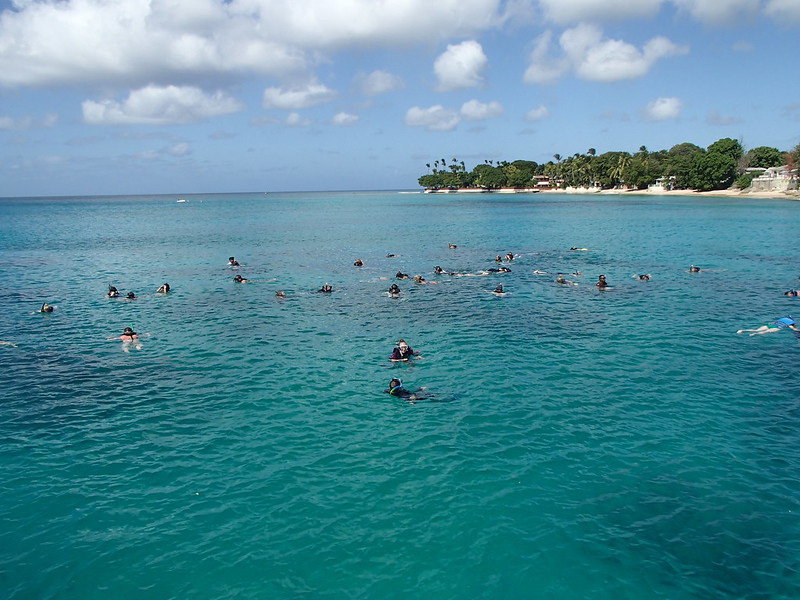 Barbados Paynes Bay
Paynes Bay is another location where you can swim with turtles. Its location, close to Sandy Lane, rests on the west coast. This bay is another area that has traffic, so use a marker when swimming. The bay is close to Holetown as well; locals and visitors love this beach. Turtles may swim closer to sure in Paynes Bay at times; you may be fortunate to see this activity.
Barbados Freights Bay
Freights Bay is a known surfing spot, so if you there to swim with turtles, bring a colored flag to be seen. You can rent a surfboard or paddleboard to the areas where the turtles are sighted. The rental shop also has boogieboards, so your choices are many. Turtles frequent the place, so chances are high to spot these marine creatures.
If you plan a trip to Barbados and love the sea and desire to swim with turtles, this information should prove beneficial. Now that you have an idea of what to expect and where to go, I hope you enjoy swimming with sea turtles in Barbados.