Barbados Dover Beach is fantastic; this place has accommodation, food, fun, and transportation access. The beach's location is the famous St.Lawrence Gap, home to restaurants and party houses. You can do a lot when you visit this beach and as you read on you will find out why I said this. Dover Beach, like Miami Baech and Accra Beach, is in the Parish of Christ Church. The beach has white sand and lots of space, so no need to worry about such matters. When you think it safe to visit Barbados, make Dover Beach one of the spots to visit.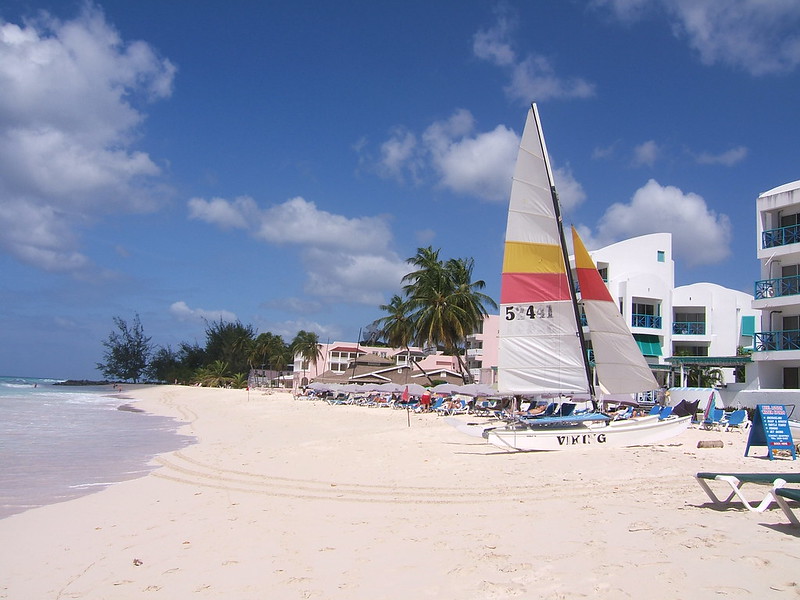 Barbados Accommodation
The beach at Dover has no shortage when it comes to finding occupancy. There are so many hotels along this stretch of the coastline; you won't have any issue finding a place to stay. The area has hotels on the entire span of the beach and further offshore. You will discover guesthouses that are readily available if you prefer this option. Remember, you can book a house through Airbnb if you so desire.
Barbados Shopping
If you desire to buy groceries and other things like tokens, you will find many shops close by and a short drive to patronize. The gap in St. Lawrence has many places to shop, so if you have time, check them out. If you want a wider variety, you can always head over to Worthing, a short distance from the beach. You will find supermarkets, a gas station, other restaurants, and banks. So whatever your needs may be, I am sure you will be fine.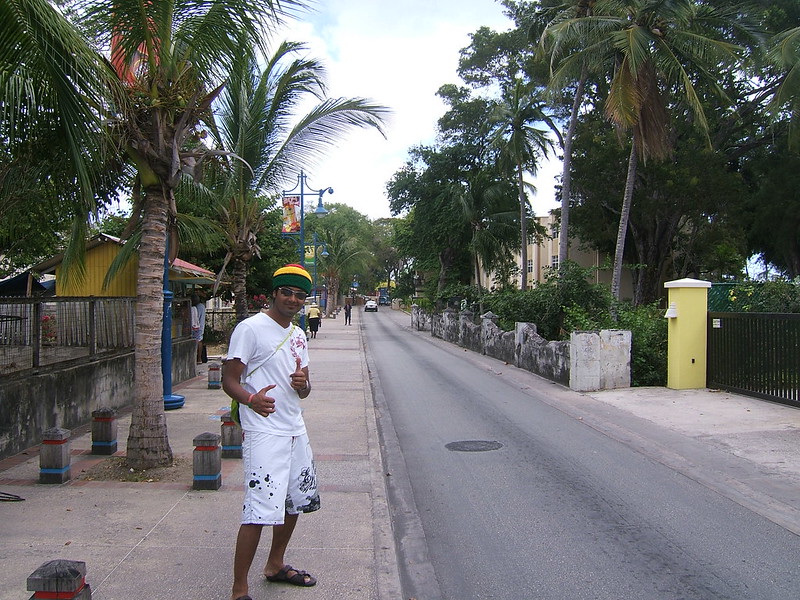 Barbados Transport
There are a few ways you can travel to the beach and from it. One, you can rent a vehicle for your stay in Barbados. Two, you can take public transportation, the cheapest of all the options. Three, you can pay a private taxi to take you where you want to go. You will find that public transport will put you very close to the beach. It is only a short walk from where the buses and vans travel, and they run regularly.
Barbados Relaxation
The beach is one of the best places you can relax, especially under the shade of a tree. If you prefer to sunbathe, that is alright; that won't be an issue at Dover. There are vendors at the beach who rent chairs and umbrellas, an everyday occurrence at some beaches. So, whatever you prefer, you will find that it is possible at Dover Beach. If you see persons having a picnic under the shade of a tree, that is a local practice; you can try it as well.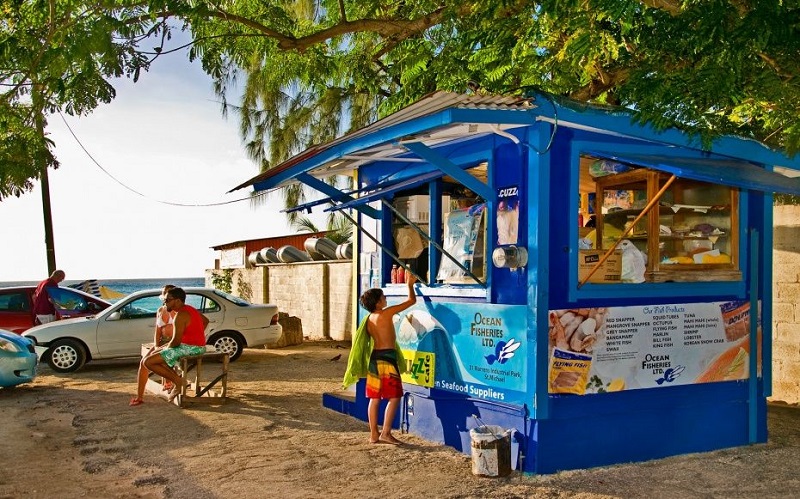 Barbados Food
Your food choices are many as you can have local cuisine or have international dishes. You will notice a few shops in the area, including on the beach itself. If you prefer something that isn't local, you can visit any of the restaurants nearby. One thing is sure; there is no shortage of places to eat and have something to drink.
Barbados Beach Activities
If you are into watersports of all kinds, then I am sure you will enjoy Dover Beach. You can do windsurfing, jet skiing, paddle boarding, surfing, boogie boarding, swimming, and snorkeling. I am sure you can find other activities but know these are available. The beach is long so taking walks and jogging is another activity you can do.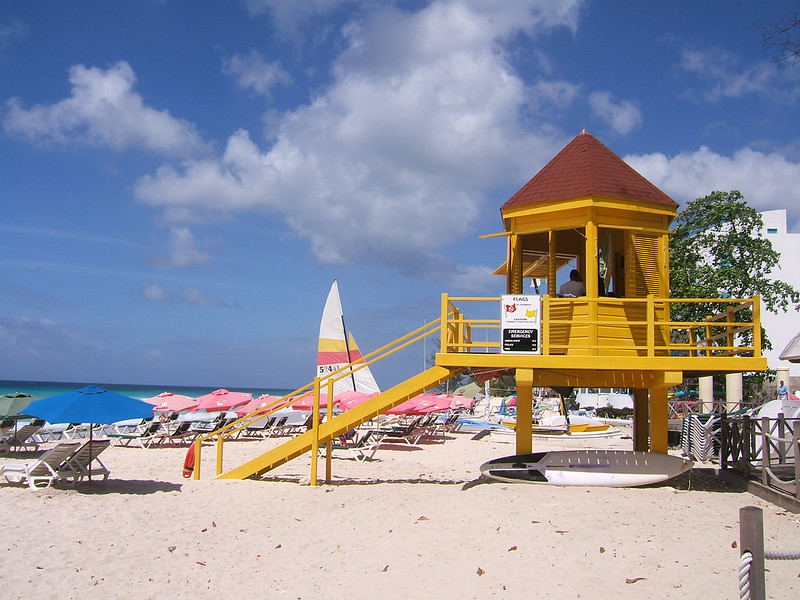 Barbados Beach Security
The beach is a very safe place to play and enjoy the breeze and sunshine. There are lifeguards stationed at the beach with a hut overlooking the area. These individuals, trained to rescue those in peril, make coming to Dover feel much safer. The site is a popular hub for activity; the police may pass through regularly because of this fact. Some rangers patrol the beach for any issues that may arise.
Barbados Playing Field
The Dover community has a playing field that supports soccer and cricket. There is also a pavilion where persons can change their gear and sit under the building's shade. Anytime you visit this place you may see some activity at the playing field. The area often has road tennis competitions, a popular sport that originated in Barbados.
After reading this feature, I am sure that you realize that Dover Beach, Barbados, is a place to see anytime you visit the island. As you have seen, food, a place to stay, moving around, or fun things to do won't be an issue. The only thing missing is you, so make your plans and when you can visit Barbados, the Gem of the Caribbean.