Barbados Pebbles Beach and its surroundings is one of the famous beaches on the south-western tip of the island. Its location is Needham's Point, St. Michael, an area that houses the Barbados Hilton Hotel. The hotel is south of Pebbles Beach, with Brownes Beach to the north. The beach has lovely white sand and trees for shade. If you visit this place, you will not regret it; this is another beach to add to your watchlist.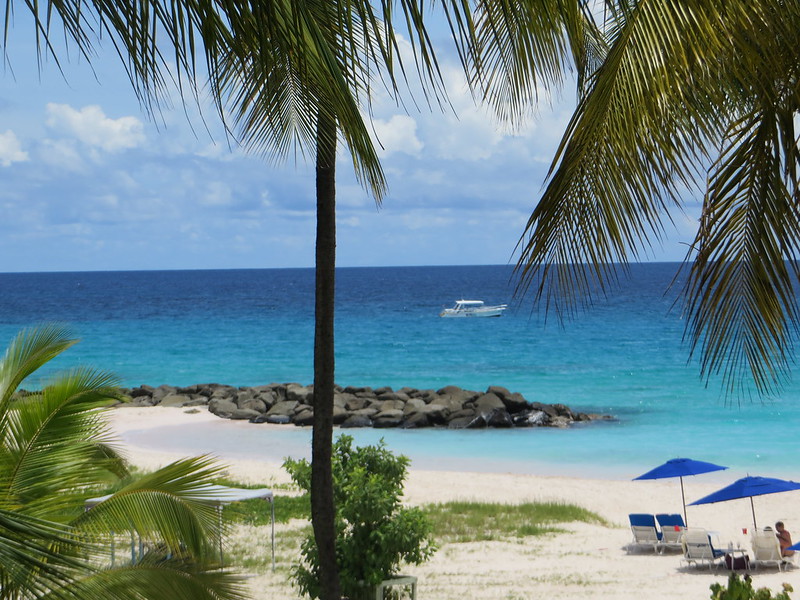 Barbados Pebbles Beach Amenities
Pebbles Beach has several amenities that allow visitors and locals to feel comfortable. You will find a concrete structure where you can change your clothing and take a shower. The public bath comes equipped with sinks and toilets if a need arises. The shaded area around the beach has picnic benches where you can sit, eat, and relax if you desire.
The beach also has a vibrant, peddling atmosphere that allows you to purchase chairs and umbrellas for the day if you want to relax on the sand. There are several vendors on site, so acquiring chairs and umbrellas shouldn't be an issue. You will find that these individuals are pleasant and very business-like.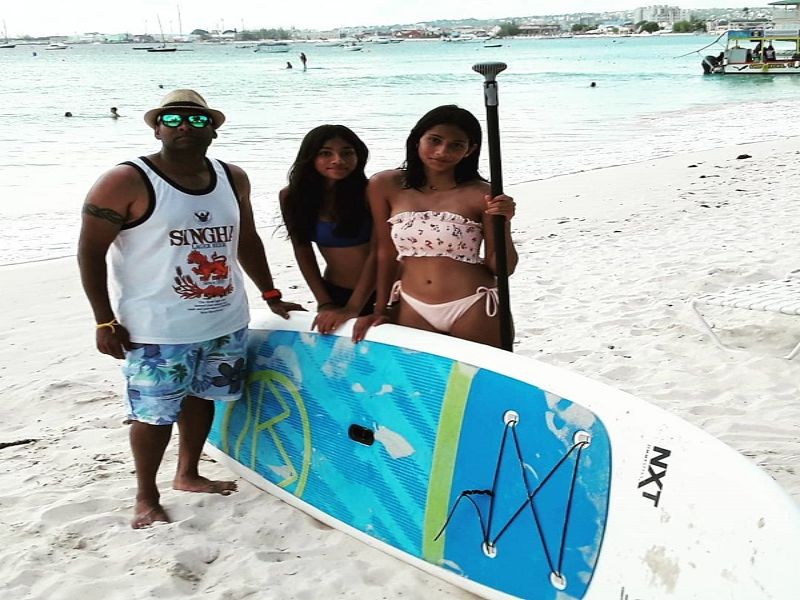 Barbados Pebbles Beach Activities
The activities at this beach are many, giving you a wide range of choices to have a good time. These activities include paddle boarding, jet skiing, scuba diving, and glass-bottom boats. If you love to kayak, you will find this possible at Pebbles too. There are other activities you can do nearby, but that is north of pebbles beach. I will be talking about that portion in another article, so look out for that one.
Barbados Accommodation
I know finding a place to stay is vital to anyone visiting the island. You can do your research to find someplace affordable, but I will mention the hotels close to this beach for reference. I had mentioned Barbados Hilton earlier to the south. The north of the beach also has a few hotels; Radisson Aquatica Resort Barbados in Carlisle Bay, Aquatic Gap, St. Michael.
Barbados Food
There are many little shops, canteens, and restaurants within a small radius if you want local cuisine. Many of the local shops sell cutters and other types of food that you may find delicious. A "cutter" is simply a salt bread with some food inside like cheese etc. You will find a string of restaurants along the beach in the direction to the north of Pebbles.
Barbados Transportation
Pebbles Beach is a few hundred feet away from the Bay Street area. This route has many buses, vans, and taxis that work along the road. If you have rented a vehicle, no need to worry, there is plenty of parking space at the beach. Pebbles is close to the capital if you desire to visit after spending time at the beach.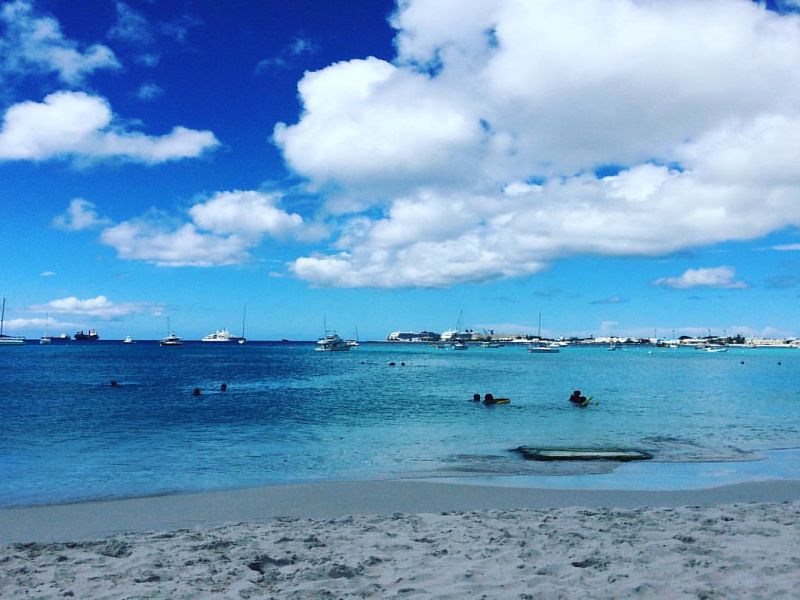 Astounding Views Of Barbados
The views from the beachfront are incredible as the sea is laden with boats of various types. You can see the entire coastline that goes towards Bridgetown from Pebbles. The views include the Bridgetown Port, where you may see cruise ships docked and other fancy yachts off the beach on certain days. The scenery of the Hilton is excellent as well, with lush vegetation all around.
Barbados Beach Safety
This beach has lifeguards on duty during the day to keep everyone safe who come to enjoy the water. You will notice that some beaches will have structures that house these professionals. It is wise always to choose beaches stationed with lifeguards as some do not have this advantage.
Barbadian Life
When you visit Pebbles Beach, you may notice many locals and visitors walking and running the length of the beach. To see this is a normal thing as many take advantage of the sandy area's stretch and width to keep fit. You may find persons playing soccer or cricket along these shores, a regular pass time of Bajans.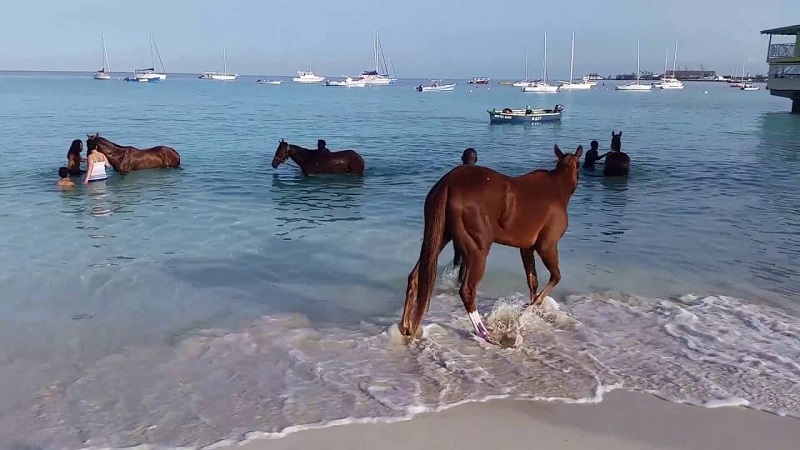 Barbados Horses
Horse owners are known for sending their horses to the beach for training and recovery from injuries. To view this sighting, you will have to go to the beach early in the morning time. This activity helps the horses to regain strength and keep fit; you may see them in the sea taking a swim or galloping along the shore.
It would be wise to make your time in Barbados count by visiting beaches like these and much more. Pebbles Beach, Barbados is an exceptional place to go for relaxation and fun. Its location and surrounding areas make it a place that you will find enjoyable as you venture around the beautiful island of Barbados.