Off Road Fury Barbados is an exciting activity you can do, when you visit this island. Off Road Fury is all about all-terrain vehicles and four-wheel drives that tour Barbados' back roads. The company's location is Windsor Road, Christ Church. Unlike Island Safari Tours that collect you, this activity requires you to get there on your own. You can call and book your appointment and pay on arrival before the fun begins.
Barbados Group Protocols
The company has multiple ATVs on-site, allowing a large family or group of friends to do their tour. Since the coronavirus has caused many restrictions, traveling as a family right now seems a better option. Be sure to call and plan based on the protocols in place. You can also keep this on your to-do list if you would rather wait for better days. 
Fun Times Barbados
A look at the tour company's Facebook or the Instagram page will reveal that persons have a lot of fun. Individuals use the tour for various reasons; some do it as a birthday treat, others just for the experience. Regardless of your reason, you will find the Off-Road Fury event something you will remember for a long time to come.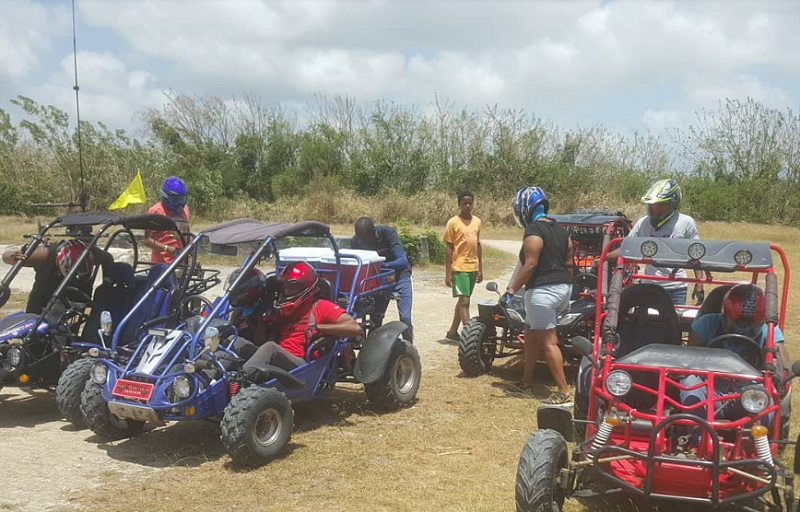 More Fun
I had talked earlier about taking a peek at the posts on Facebook and Instagram that show people having fun on the trails. If you look carefully, you would recognize that individuals have large water pistols and seem to indulge in a game of water wars. The photos posted on social media sure paint a picture of persons having a good time.
Barbados Off Road Tour
The vehicles seat two persons while a tour guide leads out on another ATV. These guides know the trails well and will be sure to give you a fun time. The courses are often wet and muddy, so expect to get dirty if you go after the rain falls. Some people seem to like riding the puddles, so if that is your thing, go for it. The ride can be very bumpy due to the landscape, but this makes it all the more an exciting experience. The buggies have a compartment at the back with a cooler for excellent cold drinks. This addition is something you will want as the ride can make you thirsty.
Barbados Off Road Fury Rules
The buggies that you will be driving are licensed vehicles, so no one without a license will be able to control one. Children can ride in the ATV, but they won't be the driver. The buggy comes with seatbelts, so be sure to remain strapped inside at all times for your safety. That way, you will leave Off Road Fury the same way you came, safe and sound. Every occupant has a helmet they must wear at all times while traveling.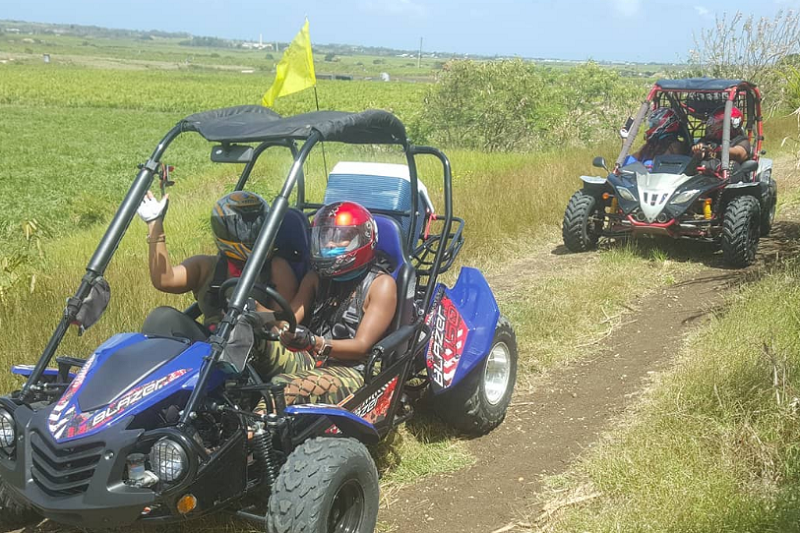 Barbados Beaten Tracks
The ride with the tour group will offer great views and lots of other beautiful goodies. The trip takes you through the cane fields, and you will probably come across some oil pumps doing their thing. You will get to tackle hills going up and down a few; the ride lasts about one hour and a half. That is a long time to be out operating your all-terrain vehicle.
Barbados Off Road Fury Quirks
The adventure allows you to see much of Barbados you probably would never encounter if you just traveled on the asphalt roads. There is much to view on the various trails, and you are not alone as you join other persons who all are having a grand time. The ride also works as a therapeutic method helping you to be stress-free. Nothing works to make you feel better than some fun. If you are into traversing bushy areas, then these hills and valleys are an incredible experience.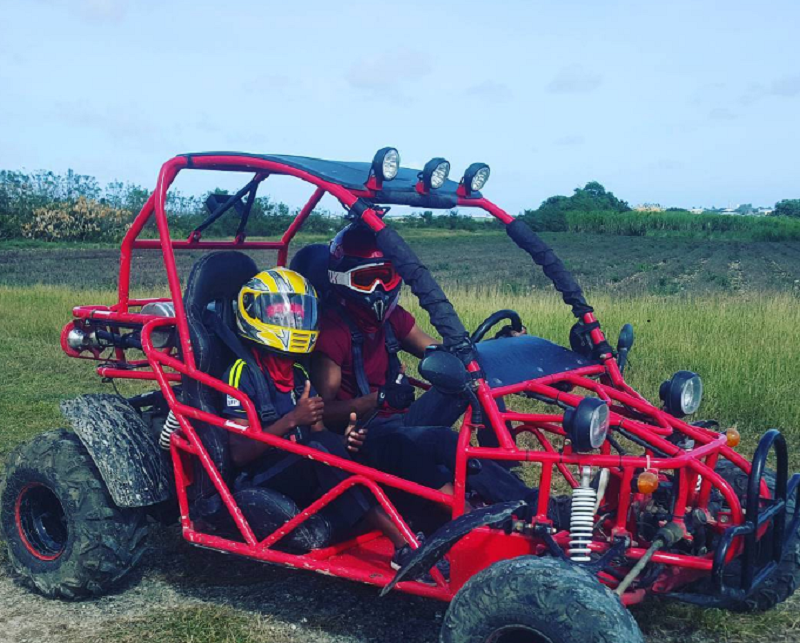 Safety First In Barbados
The Off Road Fury Team put safety as a priority; they teach you the ropes of driving the vehicle and have persons stationed at particular locations to give you the all-clear. The guy on the YouTube channel explains the entire process's ins and outs to keep you safe. If you want to know more about what they do, you can visit YouTube and type in "Off Road Fury Barbados." You will find videos where people share their experiences. 
I hope the information shared with you helped you learn more about this event and what to expect. As you can see, the ride is fun and safe, two things that give the Off Road Fury adventure the thumbs up. Join the thousands of persons that have experienced this activity and share.