Barbados Mullins Beach is a popular place to enjoy the Caribbean's seawaters on the island's west coast. The bay's location is Mullins St.Peter and offers locals and visitors lots to do. One of the known facts about beaches on the west coast of Barbados is the calm waters. This side of the country has the most peaceful waters on most days because of the direction the wind blows. The area offers a white sandy stretch of beach that allows persons to do many activities.
Accommodation
The west coast of Barbados has many hotels strung along its coastline. This fact means you will find it very easy to locate somewhere to stay while her enjoying your time here. Some of the hotels close by are Mullins Grove Hotel, Cobbler Cove Hotel, Mullins Bays Villas, and St.Peter Bay Resort. If you do more research, you will notice that many other hotels are nearby. Depending on how close you desire to be, you can plan where you stay.
Transportation
Transportation on the west coast is very hassle-free. There is a lot of public transportation that traverses the streets of the west coast. Just like other places I have mentioned before, both private and public transit is available. Many visitors rent a vehicle for more comfortable traveling; if you fit into that category, you should find moving through the area much more manageable. The beach has adequate parking for those who want someplace to park their vehicle. Mullins is within walking distance to other famous sites like Speightstown.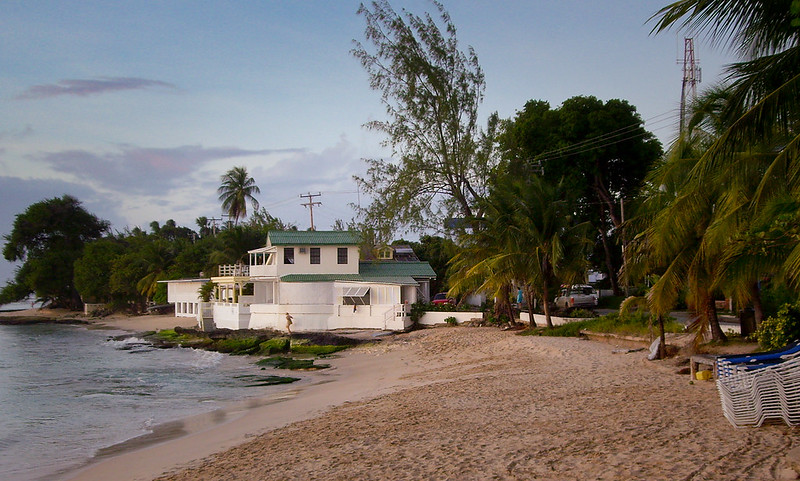 Cuisine
Spending a long time at the beach can make you hungry, but no need for fear. Mullins Beach and its surroundings are laced with many restaurants and shops to satisfy your food cravings when they attack. Bombas, Sea Shed Restaurant, Grandene's Bar & Bistro, DeSweetPotBarGrill, and others offer local and international dishes. If you find that the heat of the day makes you thirsty, then these same restaurants can fix that too.
Relax
The length of the bay and the amenities available offer persons a place to relax. For a more comfortable experience, you can rent chairs and umbrellas for the day. You will notice them stretched along the beach, just waiting for occupants to use them. Mullins also has a restaurant where persons can patronize and enjoy the view. This beach is famous so don't be shocked if you see lots of activities during the day.
Activities
Most of the well-known beaches in Barbados, especially along the west coast, offers various activities. Some of the things you can do are ride a jet ski and water ski. Malibu Water Sports Barbados gives you plenty to do, enjoy an inflatable trampoline or iceberg while soaking in some sun and seawater. You can also ride the water taxis or enjoy riding on a floating device pulled by a speed boat. Shorts cruises are also available, which allows you to view the turtles that may be swimming close by. You may notice people windsurfing; there is plenty to do here.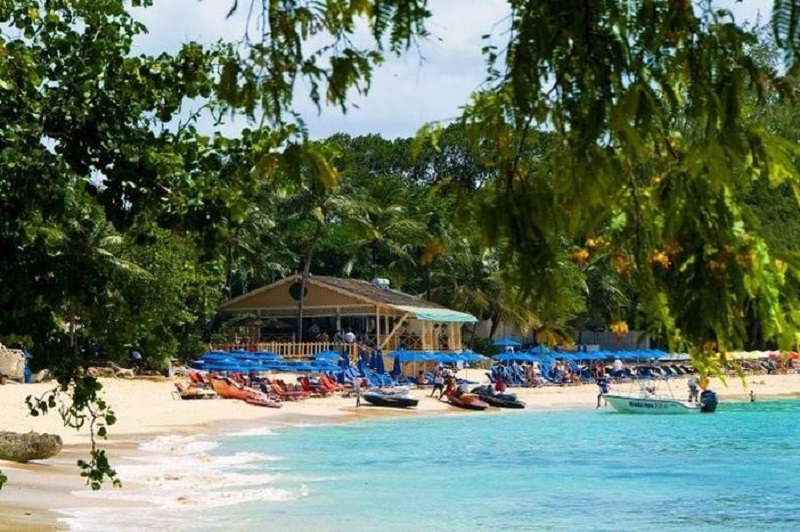 Other Activities
If the above activities are a bit much for you, you can have a picnic or stroll the beach. The beach has trees that offer shade along its shores; individuals often use these trees to relax and shun the heat of the day. Picnicking at the beach under the trees' shadow is a regular occurrence for many locals; you should try it while staying in Bim. I think you will find the experience enjoyable if you haven't done it already.
Entertainment
The west coast would often have entertainment places, but these places are currently closed due to coronavirus. It won't be strange to hear music during regular times and see other entertainment types by the bars and restaurants. The general area does offer nightlife as various places along the west coast stretch facilitates for visitors and locals.
Close By
Barbados has several beaches, so it shouldn't surprise you that there will be other beaches nearby in the event you want to venture. Gibbes Beach and Gibbs Bay are the nearest bays and beaches to Mullins. These are all within walking distance and may be accessible by walking the shoreline. There are other restaurants and bars along the coastline if you prefer a change in cuisine as well.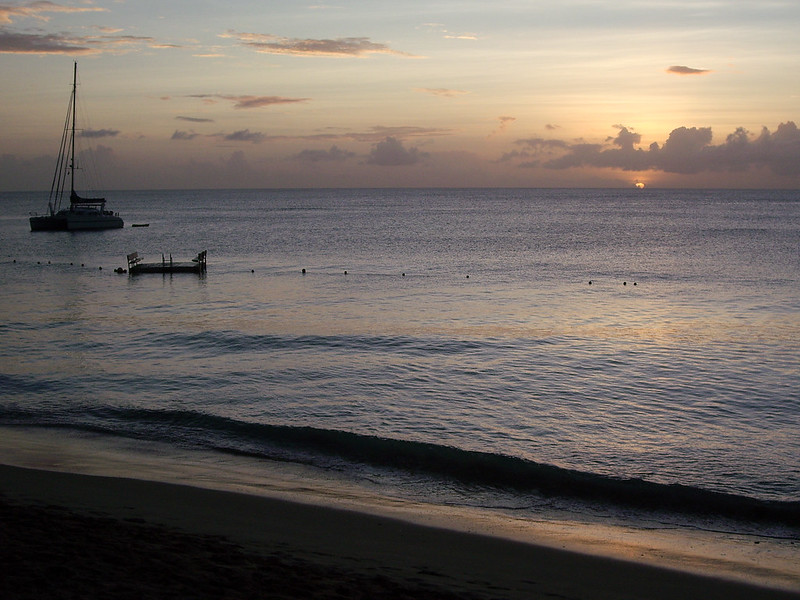 As you can see, there are plenty of things to do at Mullins Beach. This area's benefits are the proximity of many other beaches, accommodation, ease of transit, and places to eat. For anyone who has intentions to travel, these are essential needs to make their stay enjoyable. Whenever you decide to visit, I hope you find your time here memorable.