The location of Barbados Fitts Village Beach is Fitts Village in the parish of St.James. This west coast beach is popular among locals and visitors to the island. A visit to this area will reveal white sandy beaches and crystal clear waters. Some consider the beach a spot for the romantic as it is often quiet and peaceful. This beach is quite different from many of the others already featured on this website; you will find it is an excellent option for the many busier places to have a sea bath and enjoy the sea breeze.

Credit: VacationKey
Barbados Accommodation
One thing Fitts Village beach has in common with the others is accommodation. There are many hotels and guesthouses you can call home while you stay in Barbados. The west coast of the island has its share of hotels, so finding a place to stay won't be difficult. You can have a room right on the beach, enjoying the views of the ocean. Remember, with Airbnb; you can book a place and feel at ease during your stay.
Barbados Transporation
Any beach along the west coast will generally have easy access to public and private transport. The west coast highway runs next to the beach in many areas. Those that require a longer walk are still within proximity to the beaches. Fitts Village beach is next to the highway so getting there is a piece of cake. You have multiple choices, take public transport, rent a vehicle while vacationing here, or hire a private taxi to travel around the country.
Barbados Cuisine
It won't be challenging to get local or international cuisine while staying at the beach in Fitts Village. The area has a few restaurants that can cater to your needs. You can find a beach bar, a short distance away are a few spots to eat as well. The area has shops that sell food items, and a supermarket isn't far away either. You can buy food and take it with you or collect something when you leave the beach.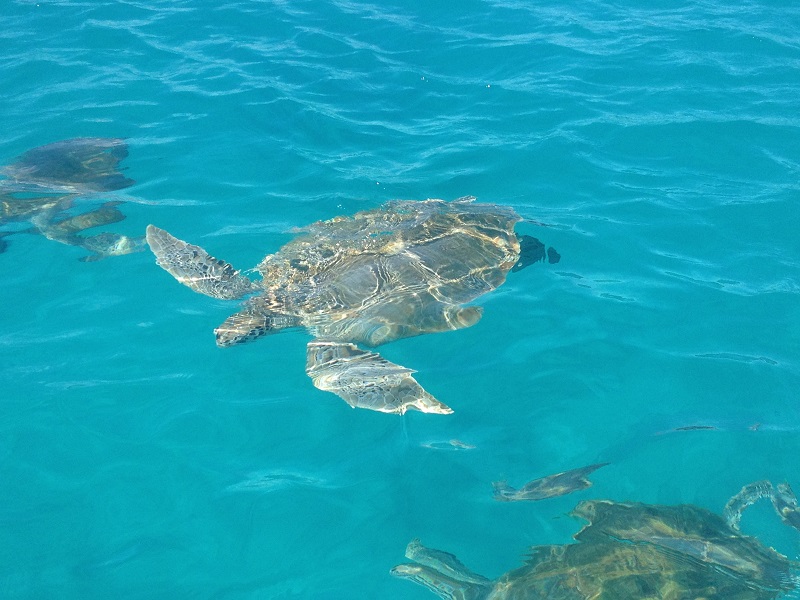 Credit: GirlTweetsWorld
Barbados Beach Activities
Fitts Village has no known beach activities like watersports. It may seem not very reassuring for some individuals, but I am sure others consider this a pleasant one. The beaches cater for every person in some way, so the romantic and person who prefers peace will find Fitts Village an exceptional place. Turtles frequent the beach, so you might catch a glimpse if you are fortunate.
Barbados Security
The beach isn't a busy place; therefore, you won't find any lifeguards in the vicinity. The beach is void of any building apart from the villas that run the beach's length. The area is about fourteen minutes drive away from the police station. If you want to take a swim, you will be doing so at your own risk. The beach is home to a fishing village, so that you might see some fishing boats around.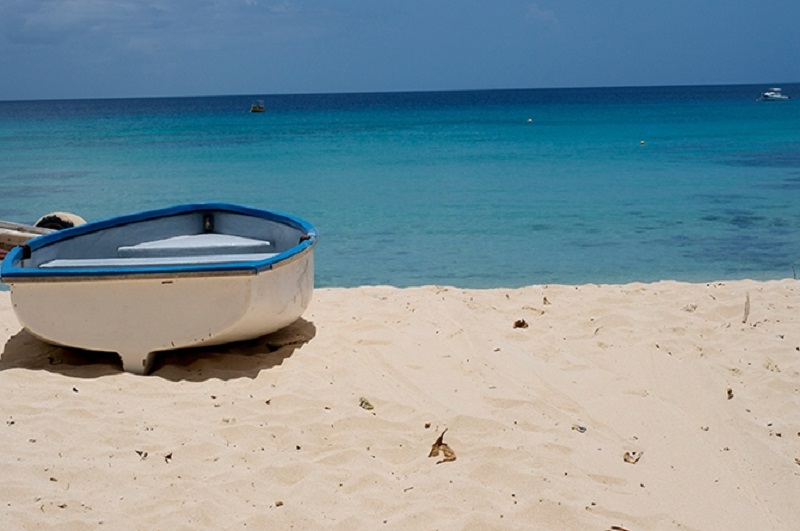 Credit: LoopBarbados
Barbados Fishing Boats
I mentioned earlier that Fitts Village is known as a fishing village. You won't find large extravagant boats here, but rather some small day boats parked on the sane or anchored in the water. Closeby is a fish market where these individuals would ply their trade. You can buy fresh fish from the market if you so desire.
Barbados Shopping
You have a few options if you are into a bit of shopping while in the Fitts Village area. I mentioned earlier that there is a supermarket close to the beach. Jordan's Supermarket is accessible by crossing the road from the coast; it is that close. You can visit Holetown if you prefer a more comprehensive range of items that may not be available at the supermarket. A feature on Holetown will be forthcoming, so look out for that.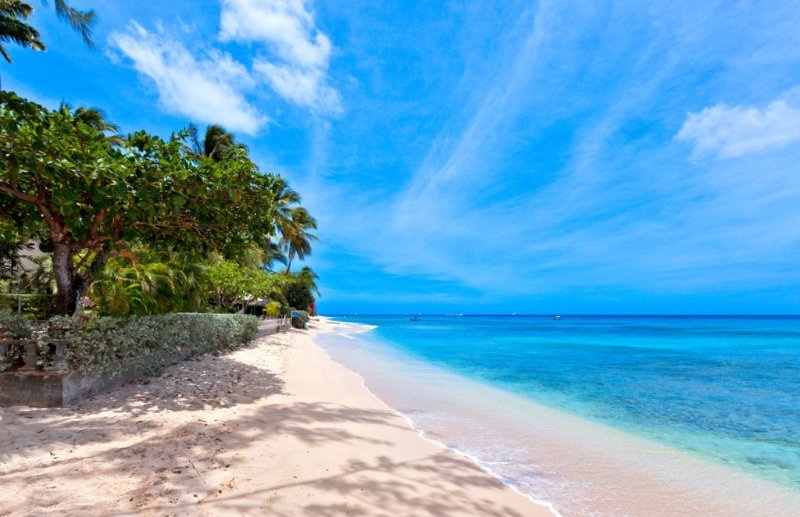 Credit: TripAdvisor
Barbados Chill Spot
The beach at Fitts Village is a spot to chill and enjoy each other's company. The beach has picnic tables and lots of trees that offer shade. There is an esplanade nearby where you can relax if you prefer a less sandy environment. The beach is long, so you can find a place to chill, no matter the preference.
The beach at Fitts Village in Barbados is a tranquil place, and the serene atmosphere is excellent for those who seek such. If you are the type of person seeking a more laid back beach environment, then this beach should be on your list of places in Barbados to visit. Once you go there, you won't be disappointed that you came, it's all you would want for a peaceful beach experience.