Barbados Island Safari offers some exciting activities for Bajans and those who visit our shores. If you ever decide to vist this little island these tours are a must. The Island Safari is an island tour that takes you to various locations across the country. If you are into exciting rides that can get bumpy and crazy, you will indeed like this touring option.
The Island Safari home base location is the CWTS Complex, Lower Estate, St.George in Barbados. However, you don't have to go there for pick up; the drivers can collect you from any location. This process means you can call and make an appointment and then sort out the pick-up instructions. The tours cover a range of places, which I will share as you read more.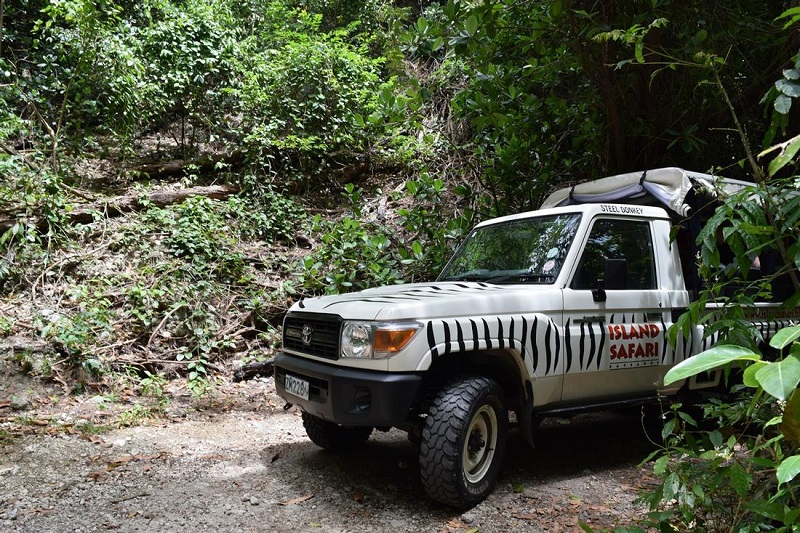 Barbados Prestige
The company that operates these tours has won many awards for its innovation and excellence in the tourism fields they serve. The awards have helped the business to gain more popularity, and it has continued to provide fun and frolic for its visitors and locals. The Island Safari is popular with Bajans who are seeking a fun time out and about.
Barbados Island Safari Fleet
The safari takes its patrons through various locations to give riders a jolly time. The tour vehicles are all four by four pick-up trucks, making them capable of traveling places regular cars couldn't go. The tours have often taken less traveled roads that excite riders who find back road driving fun.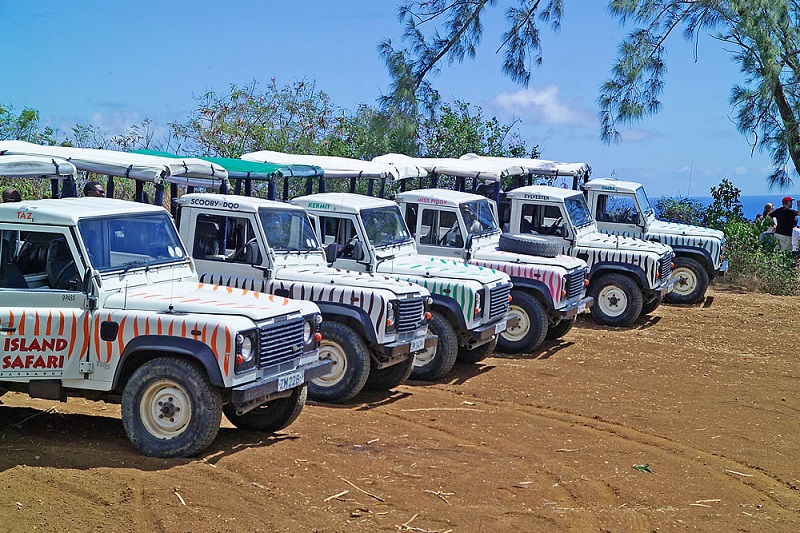 Barbados Cart Roads
Barbados is an island that produces sugar cane, though it has decreased in the last ten to twenty years. The country has a lot of carts road because of the sugar cane fields that existed. The drivers use many of these roads for travel, so you shouldn't find it surprising if you come across some sugar cane.
Barbados Back Roads
Another area you will be sure to find your tour going is the gullies and woodlands. This passage is where the driving gets exciting as they have to maneuver through dangerous territory. The ups and downs through muddy and rocky terrain can get overwhelming. However, some people find this part of the ride fun, so be prepared to hold on tight.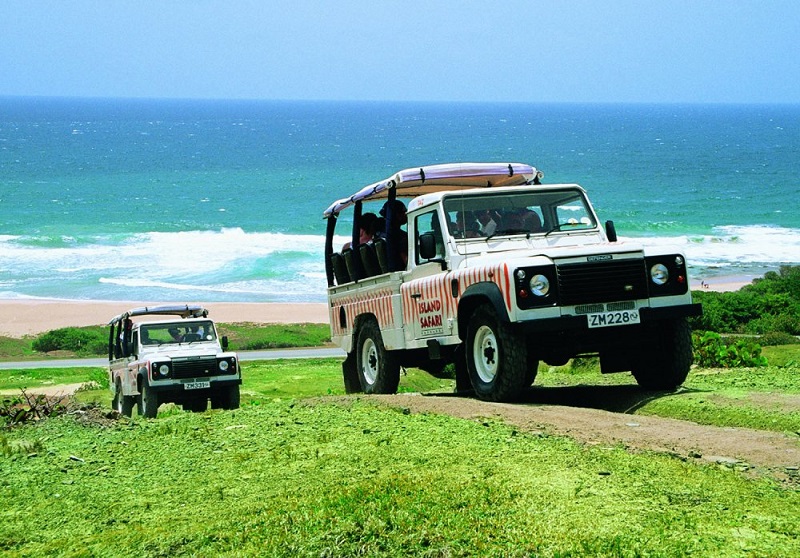 Barbados Island Safari Experience
The safaris will also check-in at the seaside so that persons can enjoy the view and the sea breeze in their faces. Many of the sea cliffs areas in Bim offer onlookers spectacular views that will leave you in awe. Whether it is the seaside, rough terrain, back roads, or rocky and muddy gullies, you will have a blast.
Barbados Island Safari Tour Packages
Now that I have given you the experience to think of, here are some of what the company offers. The safari tours are Adventure Safari, which can last about five to six hours. The Discovery Safari lasts four hours, and the Land and Sea Safari takes six hours. Another one is the Tailor-Made Safari; you get to choose what you want and choose from three time periods.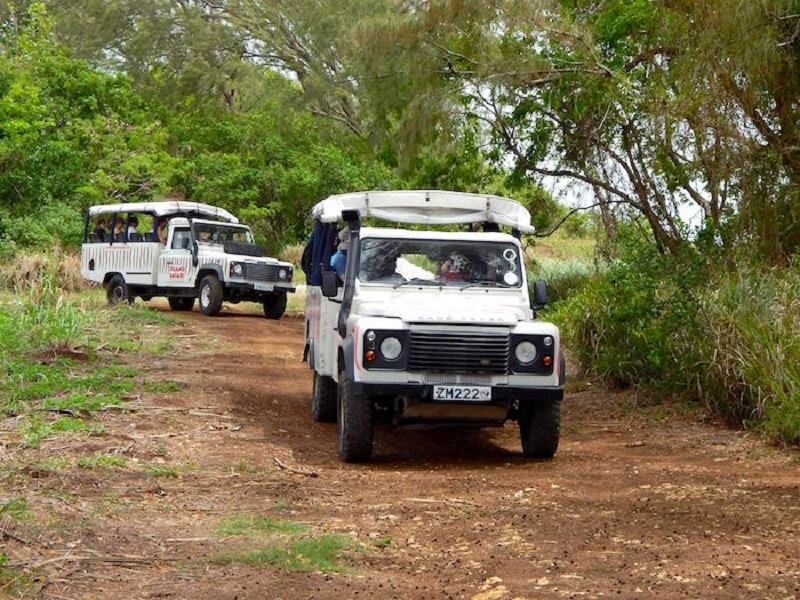 Tours Packages Continued
Adventure Safari travels more back roads than any other option and is the most popular choice. Discovery Safari is a combination of swimming and travel by four by four. This one is lots of fun though the time frame is shorter. Land and Sea Safari is a four by four tour and a catamaran ride on the sea. Tailor-Made is self-explanatory; you ask for what you want based on what is available.
More Barbados Island Safari Information
These tours offer refreshments and food to patrons, treating the time as a moving picnic. The safari makes various stops which allow persons to have a bite and something to drink. A single-vehicle may occupy eleven persons on a given tour with numerous vehicles available. This availability means a large family or group of friends can plan a safari tour of their own.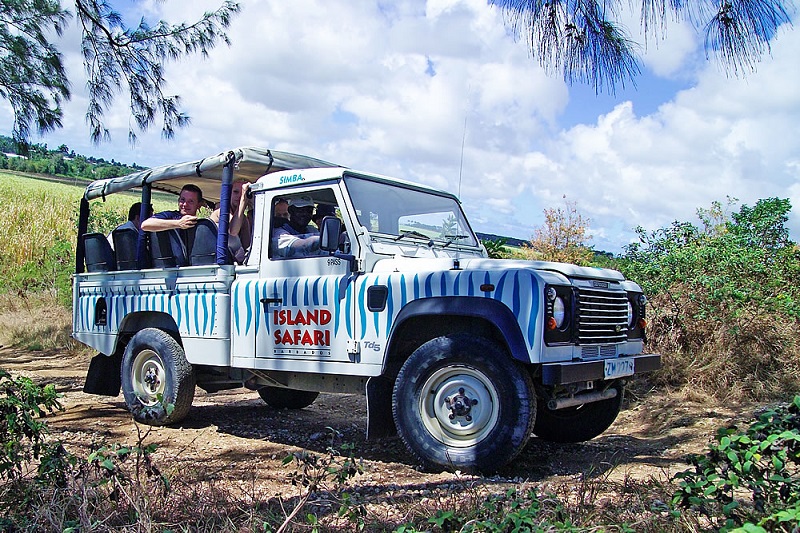 Search The Barbados Island Safari Website
If you took the time to visit the Island Safari's official site, you would find great reviews by those who experienced the tours offered. The staff of the safari is friendly and will make your experience a memorable one. If you learn from others about their encounter, it will encourage you to give it a try.
Barbados Island Safari Extras
The company also offers boat tours that allow you to enjoy the sea and glimpse at the island's shores. This option means that you are not limited to land tours but can have a more extended water tour. Wherever you decide to go, the Island Safari team has you covered.
Now that you have a better understanding of this beautiful activity in Barbados, are you ready for your adventure? If you are coming, then mark Barbados Island Safari tours on your calendar for whenever you are in Barbados.