Miami Beach in Enterprise, Barbados, is one of the more popular beaches among locals. It is located in Enterprise Christ Church and is close to the famous town of Oistins. The beach has two divisions due to a rock formation on the sandy area. The western side of the beach is more gentle and is used regularly by visitors and tourists. Those who are a bit more adventurous use the beach's east side because it generates larger waves.
Barbados Miami Beach Amenities
The beach comes equipped with a changing bay and bathroom facility. There are outdoor showers to wash the sand and seawater on your skin if you desire. The beach area also has trees for shade and those that bear fruit. If you are looking for a spot to relax, chairs and tables are also on-site, so there is no need for fear.
Barbados Relaxation
This beach location often houses lots of activities as persons play different sports on the sand. It is used for walking, running and other exercises as locals keep themselves fit. When you visit Miami Beach, you will find a place to relax and plenty of space for a sea bath. The beach's west side is more extended, allowing you to have ample room to walk or run.
Barbados Convenient Location
The beach is close to a police station, public library, public medical clinic, post office, and bus depot. There are also places where you can get food and other necessary items, just a few hundred feet away. Since the area is so close to Oistins, many things are close to hand.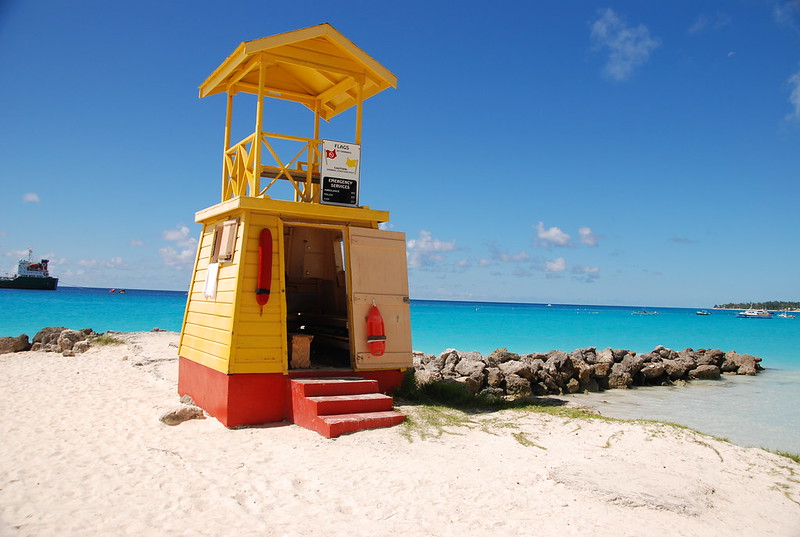 Barbados Lifeguards
The beach has lifeguards on duty during the day to keep locals and visitors safe. The lifeguards have a look-out post on a strategic spot to view both sides of the beach. Enterprise beach is one among others with lifeguards on duty, so if you would rather be somewhere that has them, Miami is a good pick.
Barbados Miami Beach Entrances
The beach has two entrances allowing for more convenience. The eastern access will enable persons with vehicles to get closer to the beach area. The western portion has plenty of car park space, and the beach is accessible by stairs or a path. Whichever option you chose, you are guaranteed to be close enough to the beach.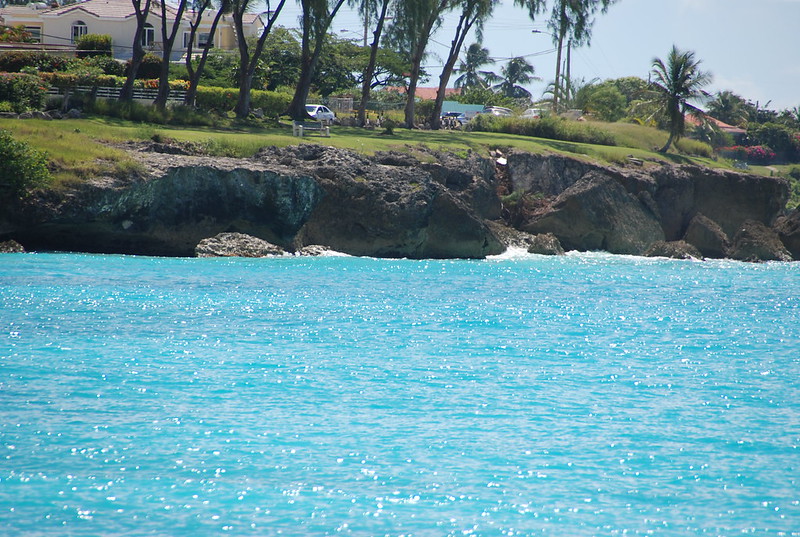 Barbados Transportation
If you don't have a vehicle to get around, public transportation is only a few steps away. A relaxed walk to the bus depot in Oistins will give you the access you need to public transit. Public vans and buses along with private taxis frequent this road in either direction. The taxis and buses will take you wherever you need to go after a nice swim at Enterprise.
Frolic In Barbados
Miami Beach is also a place where many locals come to enjoy a picnic or time together as a family. The Coronavirus has slowed things down; however, once it is alright to visit the beaches freely, you are sure to find many individuals enjoying a nice picnic under the shade of the trees.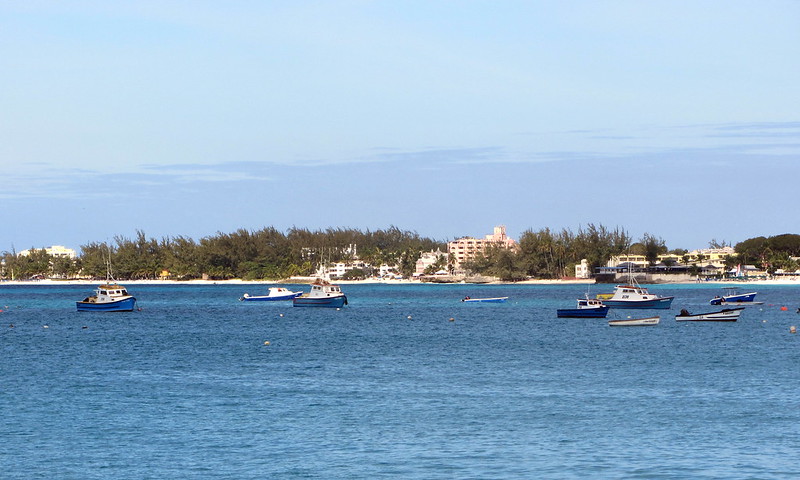 Barbados Miami Beach Views
Another attraction about Miami Beach is the boats you will see anchored offshore. There is a fish market in Oistins a short distance from the beach, so many anglers anchor their water vessels close. These vessels spread across the water in their numbers for great photo opportunities. You are likely to see a big ship that often comes to unload oil.
Barbados Rocky Cliffs
Another attraction of Miami Beach is the majestic cliffs on the eastern portion of the water. It provides an excellent spot for those brave enough to jump off into the sea. Very few locals attempt to do so, but you may find persons close-by surfing in the area.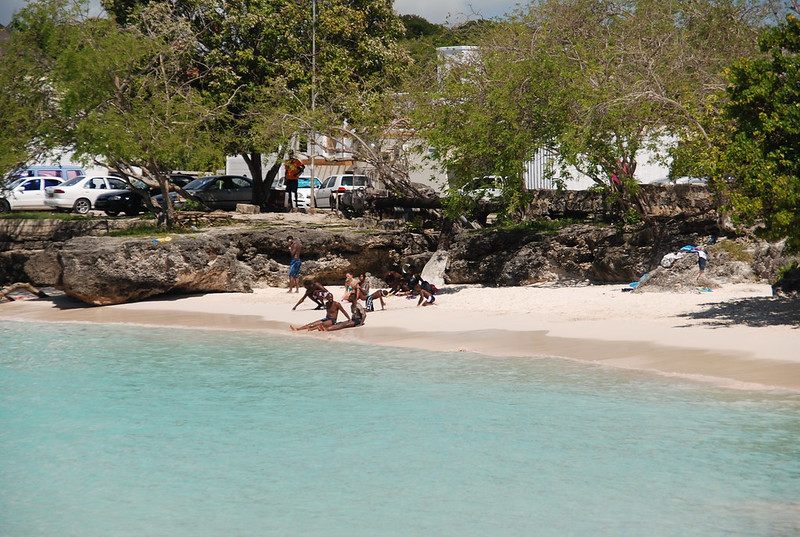 Chilling In Miami, Barbados
There are smaller cliffs on the beach's western side; this area is excellent for relaxing and enjoying the waves roll to shore. You may find the grape tree an ideal place to shade or its fruit tasty. The fruit of the tree is usually ripe during the winter months. You will see these available during November, December and are a local favorite, especially with a bit of salt.
If you ever decide you want to visit Barbados to enjoy its food, culture, places of interest, and beaches, Miami should be on that list of beaches to see. Enterprise is close to many amenities, plus if you need public transport, it is a stone's throw away. Come frolic in this sunny paradise and enjoy the beauty of the Caribbean sea. Once you find travel is possible again, I am sure you will feel happy that you visited Miami Beach in Enterprise Barbados.