You can find Barbados' best-surfing beaches along the south, east, and west coast of the island. For many years this island was one of the places surfers came to participate in local competitions worldwide. These seas bred some great competitors, young and old, who left these shores and competed elsewhere, doing what they love. So what beaches am I referring to in regards to surfing? Follow me and find out more about these places as I share the best surfing spots in Barbados.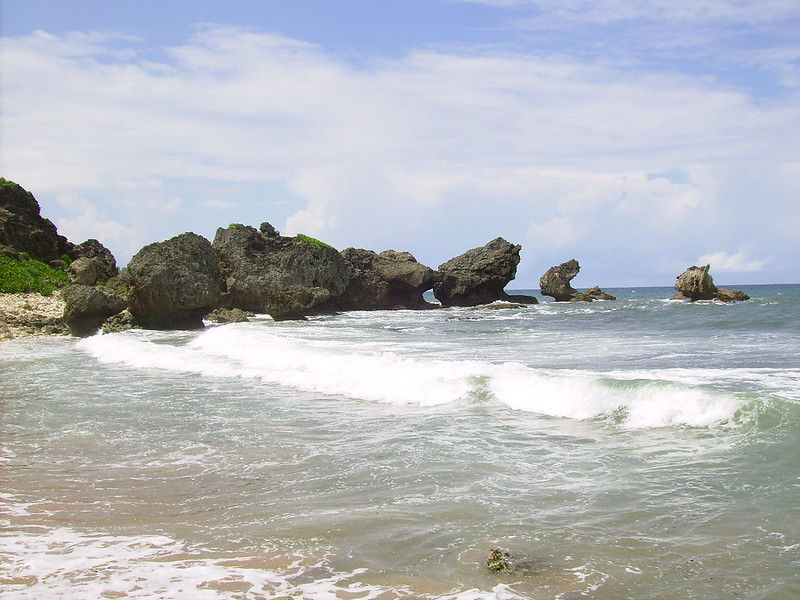 Bathseba Beach, Barbados
The beach at Bathsheba is the most famous of all in Barbados. It lies on the east coast of the island, with some of the biggest waves for surfing in Bim. This beach was home to The Soup Bowl, an international competition that saw many foreign competitors enlisted. There are events scheduled for March and November 2021.
South Point Beach, Barbados
The South Point beach is another excellent area to go surfing. This beach has more action than any other beach in Barbados. The pandemic has changed things a bit, but this spot is usually busy. Surfing enthusiasts take advantage of the waves to enjoy themselves. You will also notice sails up and down the coastline as persons windsurf. Another popular watersport is kitesurfing if you have the courage. To find this beach, head to the Silver Sands village and walk east on the beach.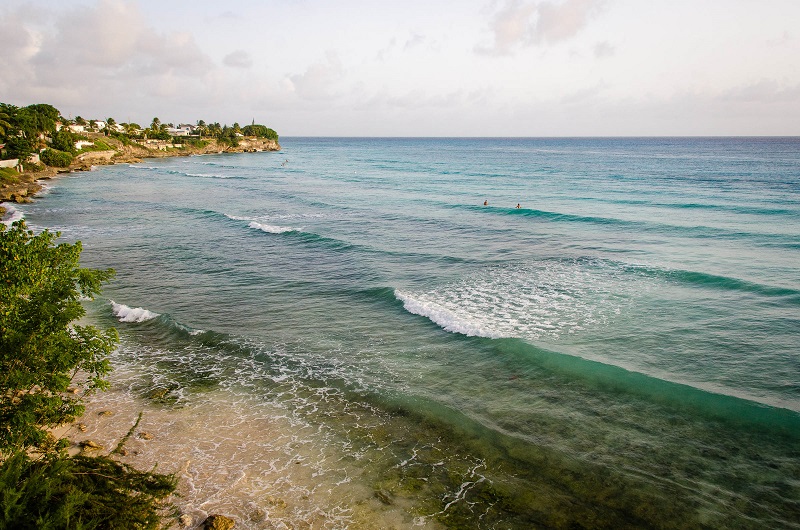 Freights Bay, Barbados
Tucked away between rocky cliffs that require you to do a bit of climbing is Freights Bay. Visitors often go to this beach to catch some waves; if you traveled the enterprise road, you might see someone pass with a surfboard. I have seen this before and understand that it is a favorite for some people. Freights Bay is east of Miami Beach, featured in a previous article. Travel the Enterprise road to reach your destination; it may require directions on a map or ask for help.
Brandon's Beach, Barbados
The beach at Brandon's is another surfing spot that you can test the waves. Its location is on the southwest of the island and is accessible via the former Spring Garden Highway, now called the Mighty Grynner Highway. The beach is one of the longest on the island and offers relatively decent waves for surfing.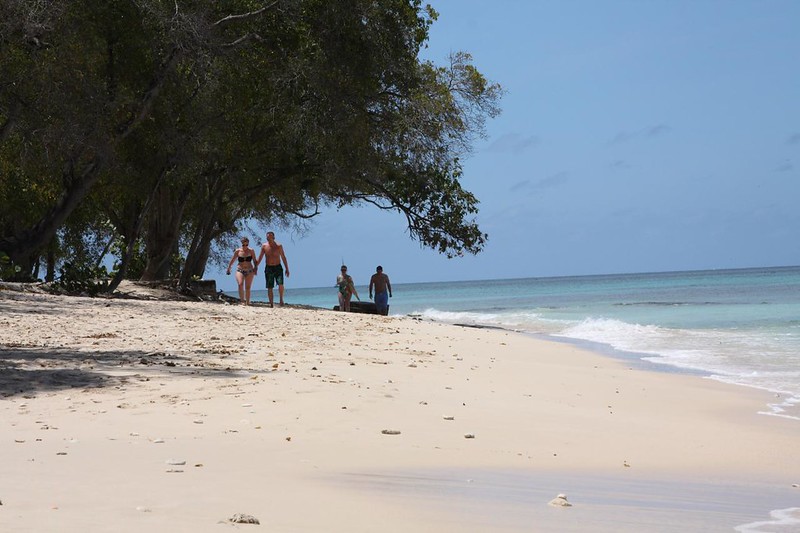 Batts Rock, Barbados
Batts Rock is the best option for surfing on the west coast. The water depth makes it a safe place to surf, no need to worry about the reef and shore. To find Batts Rock, you travel to the roundabout at the bottom of University Hill. Turn right at the roundabout, drive past the Texaco gas station, and turn left after the gas station.
Tropicana, Barbados
Tropicana, better known as St.Albans Beach location is in the Parish of St.James. Surfing at this beach requires skill and tact as you navigate the churning waters. You are warned about surfing when the tide is low due to rocks in the bottom of the water. To find Tropicana, travel north of Holetown, and you will find this surfing paradise.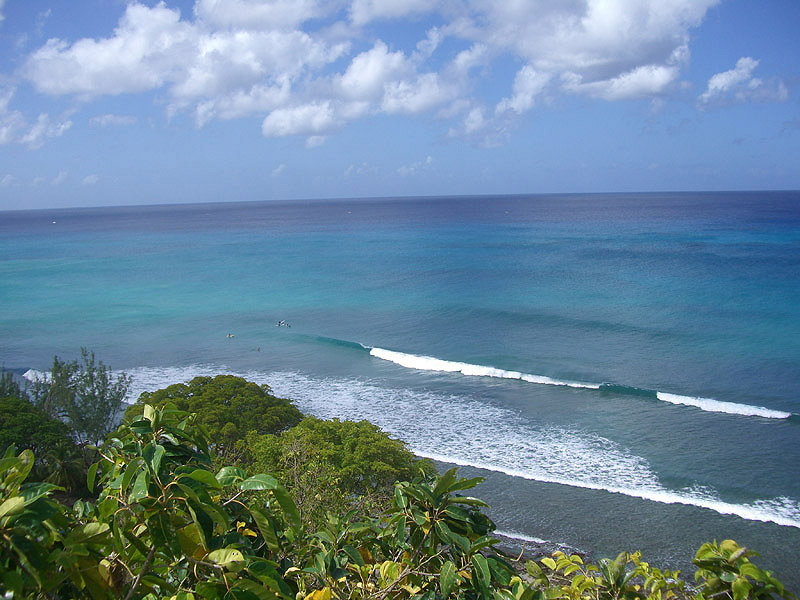 Maycocks, Barbados
Maycocks is another beach you will find on the west coast. It is northwest Barbados and may require help from locals to get there. Trees and shrubs have this beach as a hideaway from the public eye. The beach has waves that are suitable for those who are now getting the hang of things. Maycocks is good for surfing as not many persons go to this beach.
Barbados Surfboard Rentals
I felt it a good idea to mention some of the places you can go to rent a surfboard. If you are a visitor and just looking to crash a few waves, you will need a surfboard. So if you haven't brought your own, this information will be handy. If you want to rent a board or have some surfing lessons, here are a few locations.
The Dread or Dead surfing school's location is in Hastings Christ Church; it is on highway seven. Bodie's School of Surf's site is Maxwell main road close to Butterfly Hotel west of Oistins. Ride The Tide Surf School's location is Enterprise Main Road, the same area as Freights Bay. The deAction Shop's location is Silver Sands, an establishment run by Brian Talma, a world-renown surfer.
There you have it, some of the best surfing spots in Bim and a few shops where you can acquire a surfboard to try some waves. I hope y=this information was helpful to anyone who plans to visit our shores and enjoy The best surfing beaches of Barbados.