Trees are amazing, they have so many hidden benefits to humans and the earth. They produce oxygen, which we need to breath. They also absorb carbon dioxide which amazingly helps to fight climate change. Trees produce wood and provides homes for wildlife.
Now that you know a few useful facts, let's get to the fun part! Trees can live for hundreds of years; they make great for great tourist attractions. They can grow in many forms, shapes and sizes. Some grow really beautiful flowers and others have no leaves. Research says that being around trees is good for our mental health! You will surely think on that at your next picnic in the park. Check out these amazing trees around the world!
Olive Tree of Vouves, Greece
Olive tree of Vouves is an olive tree in the village of Ano Vouves, it is possibly one of the oldest of its kind in the world. Locals have erected a museum called the Olive Tree Museum of Vouves adjacent to the large tree which is known to have been producing olives its entire life. This enormous tree is a designated natural heritage monument.
Brazil's Cashew of Pirangi
The Cashew of Pirangi, is referred to as the world's largest cashew tree and is located in Pirangi do Norte, Rio Grande do Notre, Brazil. Although it may appear as many trees, it surely is not, the tree covers the size of 70 average cashew trees. The tree multiplies as its branches grow sideways onto the ground and roots continually. It is said to produce as much as 80,000 cashews in season and was featured in the Guinness Book of Records in 1994.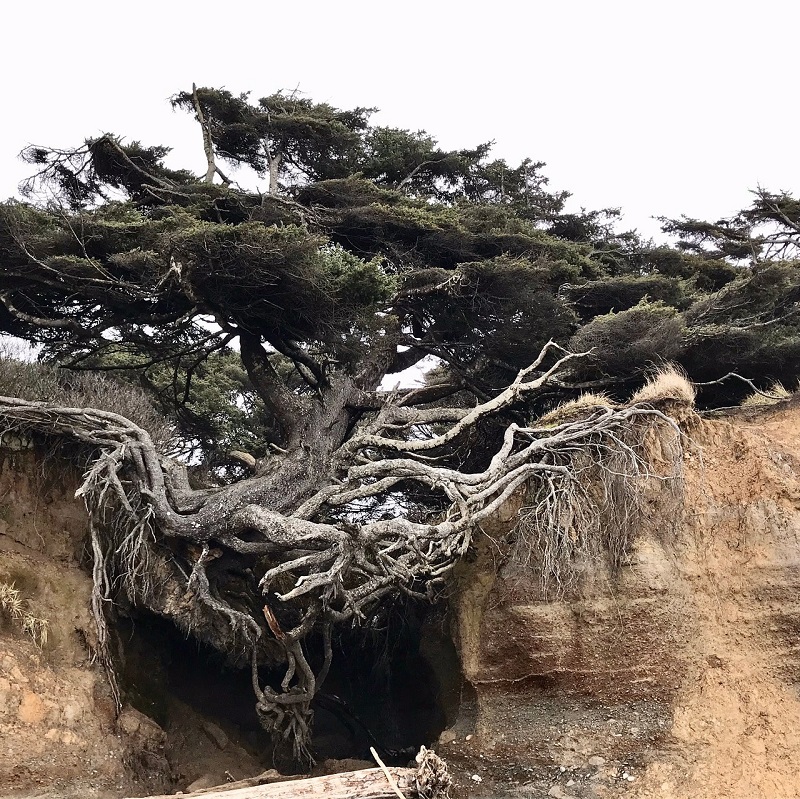 Credit: TripAdvisor
Tree Root Cave, United States
The Tree Root Cave popularly known as the Tree of Life is located in Olympic National Park in Washington. This gained its standing as a popular attraction due to its exposed roots that run along the cave and its lack of soil. This tree called natures magic still thrives today leaving all in amazement who visit. It is definitely a wonder to behold.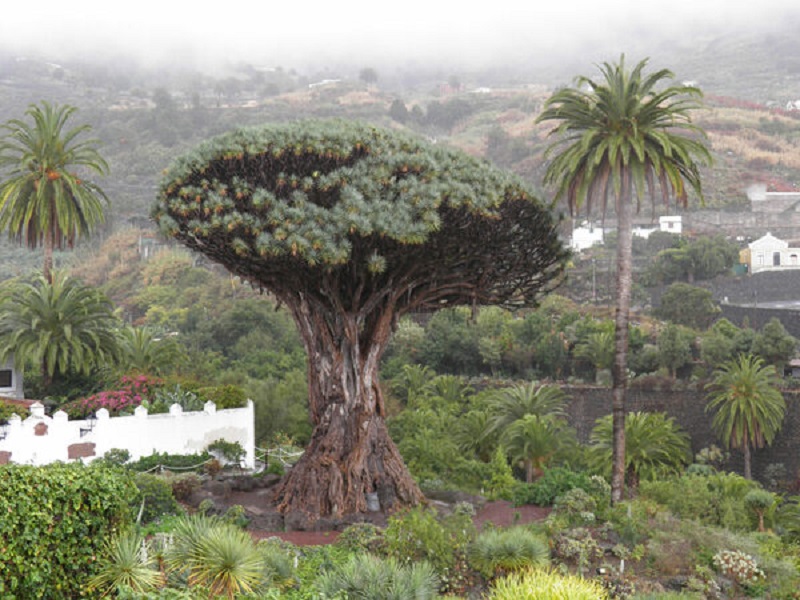 Credit: AtlasObscura.com
El Drago Milenario, Spain
El Drago, also known as Drago Milenario and Drago de Icod de los Vinos is the oldest dragon tree in Tenerife, Canary Islands. The majestic tree stands 60 feet in height and has been a national monument since the year 1917. It is a popular tourist attraction in the area, so if you do visit be sure to check out this remarkable tree and take some photos like how those who visit would do.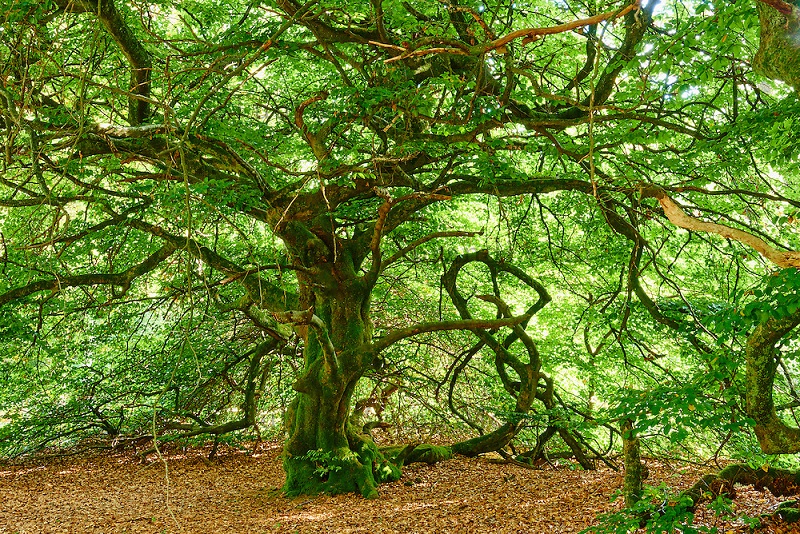 Credit: BrunoMorandi.PhotoShelter.com
Verzy Forest, France
Known as Fau de Verzy these dwarf beech trees can either be dwarf oak or dwarf chestnut trees that grow in the forest of Verzy. These trees create an unusual sight with their extremely curvy and twisted branches which create a unique tricky dome. This tourist attraction will be around for a long time as they grow slowly and have a long life span.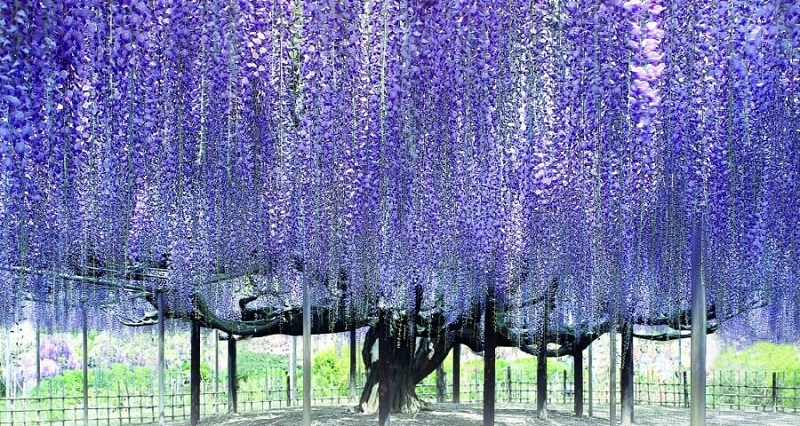 Credit: Wattention.com
Japanese Wisteria, Japan
The Wisteria tree in Ashikaga Flower Park is often referred to as the most beautiful tree in the world. Its vine like flowers create a scene similar to that of a fairy tale as it creates the illusion of a purple sky. This tree is said to be 140 years old and is still the most beautiful when in bloom. The beauty of these trees have drawn many to the area.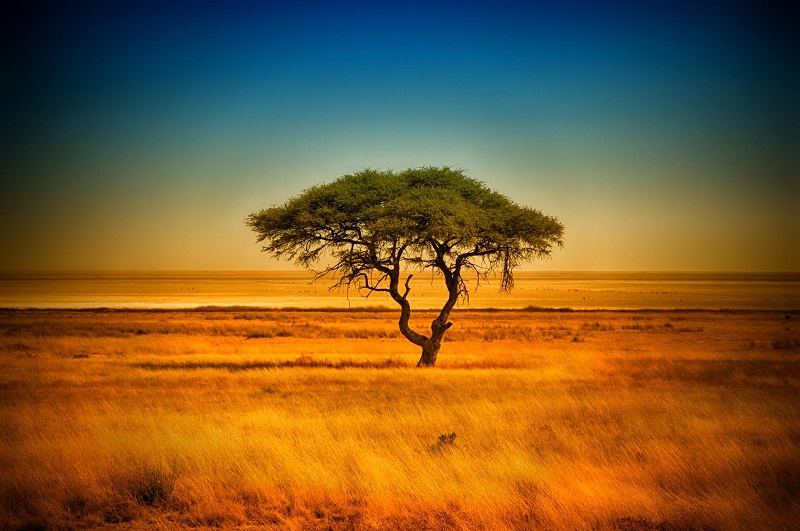 Credit: Pinterest.com
Acacia Trees of Namibia
The Acacia trees of Namibia, also known as the black thorn trees are mostly skeletal in nature. The 900-year-old trees are preserved by the surrounding dry climate. Located in the Namibia desert, they make for a scenic view of the orangery dunes and bleached white clay of Deadvlei. These trees are very robust and can hold their own.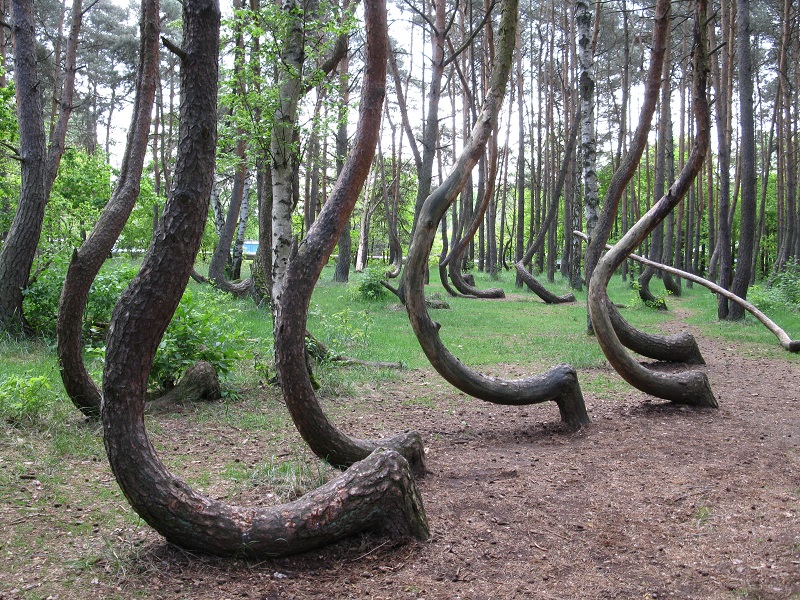 The Mysterious Crooked Forest, Poland
In the town of Gryfino there are 400 oddly curved pine trees, the curved trunks grown bent then vertically into the sky. These trees can reach heights of over 50 feet tall, however their curved trunks remain a mystery. The trees are said to have been planted around the year 1930. This means that these trees have been around for a while and in a few years will hit the century mark.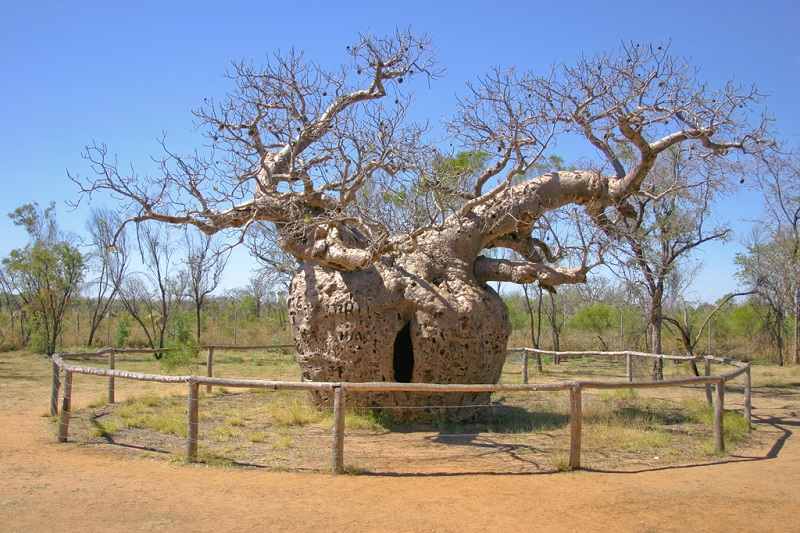 Boab Prison Tree, Australia
Baob Prison Tree located in Derby Australia is a large hollow boab tree that is about 1500 years old. It is said that the tree got its name from rumors that it was used in the past as a prison in the bush. This eye-catching beauty has a bottle shaped trunk that catches the attention of many. If you visit Australia, this is certainly worth the visit.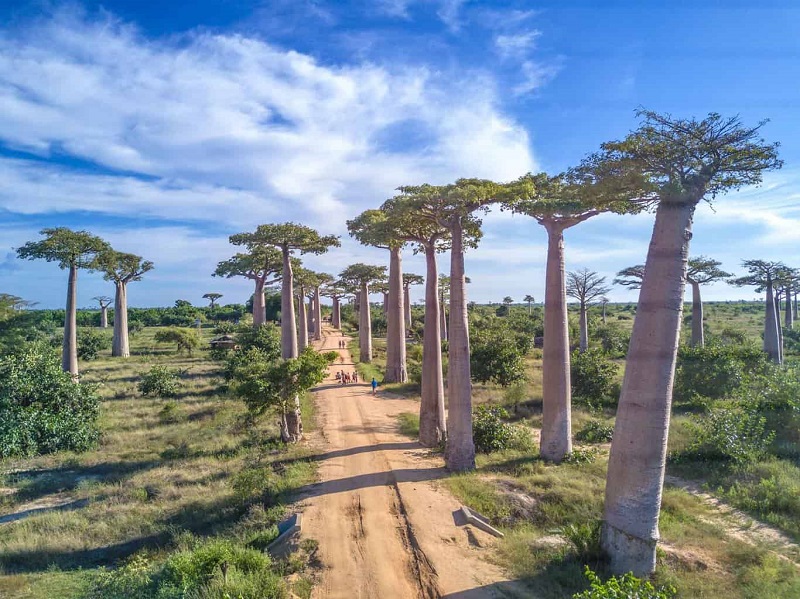 Avenue du Baobab, Madagascar
The image you get of Madagascar is probably one of lemurs (King Julian in the movie Madagascar) or about the majestic Baobab isle commonly featured in movies. The Avenue du baobab is home to 7 of the 8 species of Baobab trees in the world. These trees are over 800 years old and are protected monuments. During sunset they make an amazing background for tourist to take pictures.
These amazing trees featured in this article provided great history to some of the magnificent trees around the world. There are many more amazing trees filled with rich history and beauty that you can check out. We hope you enjoyed our top picks and be sure to share yours with us in the comments if they didn't make this list.