Bathsheba Beach in Barbados is synonymous with the surfing competition, the Barbados Soup Bowl. These days not much occurs regarding surfing competitions, but the seas haven't stopped churning the waves surfers love. For anyone who dares to test the power of the sea, this beach still exists. The beach, located on the east coast in the parish of St.Joseph, has much to offer, and today I will be sharing more about this place. If you love surfing or just a nice place to relax and wet your feet, then I am sure you will find Bathsheba Beach a nice place to visit.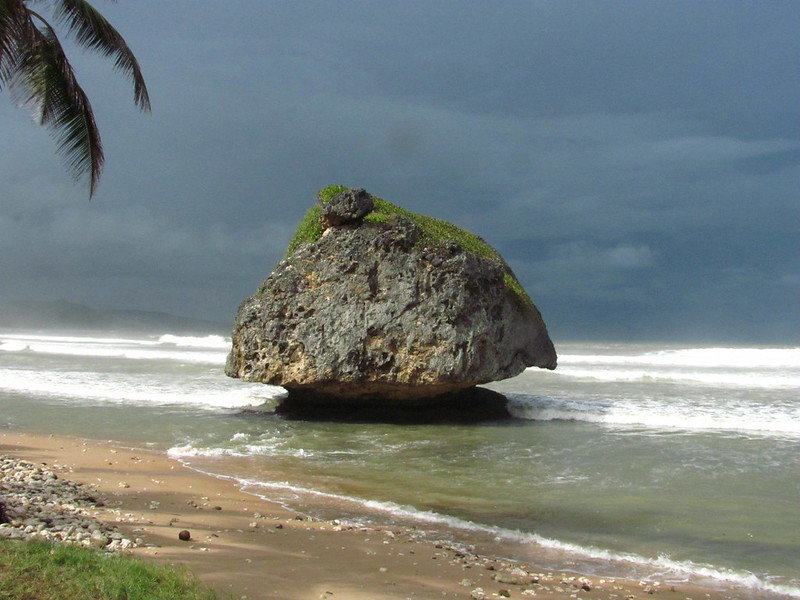 Barbados Soup Bowl
Bathsheba Beach was the home of the international surfing competition called Soup Bowl. The beach, named after King David's wife of Old Testament times, is a real surfers paradise. The Soup Bowl competition has seen many legendary surfers worldwide test their waters to ride massive waves. For many years this was a talked-about contest but has seen its popularity dwindle in the last decade.
Barbados Accommodation
Staying in Bathsheba is hassle-free since there are guesthouses and hotels in the area. These are the Atlantis Hotel, Eco Lifestyle Lodge, and Roundhouse Inn. You can find other hotels within a few miles of the beach. The east coast is known for guesthouse rentals; check Airbnb for more information or contact a travel agent for help.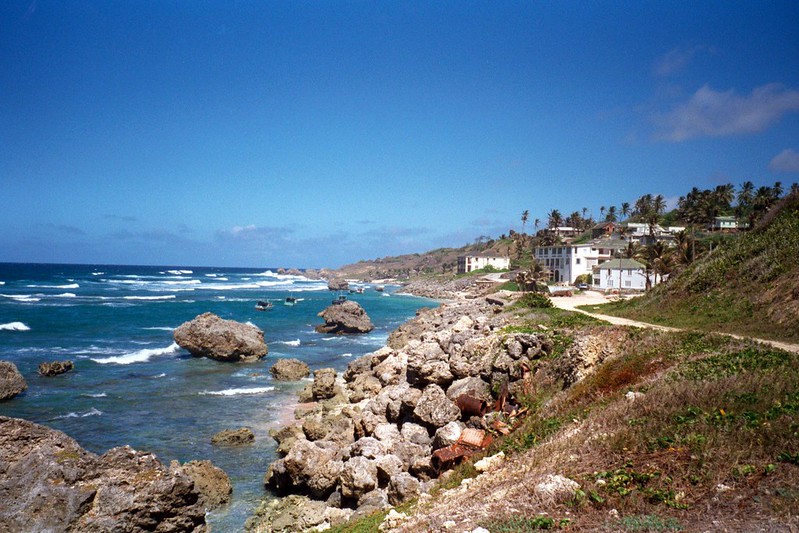 Barbados Transport
If you desire public transportation to visit Bathsheba, you can take the Bathsheba bus route six from the Princess Alice Bus Terminal in Bridgetown, St.Michael. The route 1E bus from Speightstown Bus Terminal in St.Peter will also take you to Bathsheba. Other modes of transport include renting a vehicle or hiring a private taxi. It is wise to plan, so you have an idea of what is suitable for you. These modes of travel are the direct way of reaching the beach at Bathsheba.
Barbados Cuisine
Bathsheba Beach is in a sparsely populated area, making it difficult to find places to eat. You can visit Round House, Atlantis Restaurant, Bay Tavern, Dina's Bar and Café, and Eco Lifestyle and Lodge. These are within a short distance of the beach and have a variety of foods you can try. There is a Cleaver's Hill Supermarket inland if you desire to stock up on food. As you travel through Bathsheba, you will come across local shops. These shops will offer more locally made foods like cutters and pastries.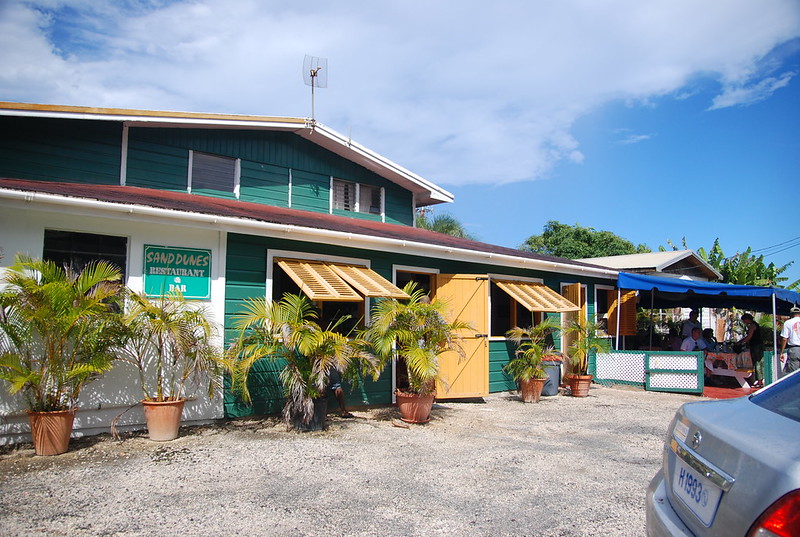 Barbados Amenities
One trip to Bathsheba Beach, and you will realize that this spot had you in mind. The beach comes equipped with a bath facility where you can shower and change your clothes. A parking area provides access for anyone who drives to this location. Anyone is free to use the amenities at the beach; everything should be kept tidy and clean.
Barbados Beach Security
Bathsheba Beach is a very turbulent area to bathe and swim. There are areas where people can swim with less worry of the rough waves, but you should take due care. The beach has lifeguards stationed during the day to keep watch over this site. Bathsheba is famous among locals and visitors, which means people visit its shores occasionally.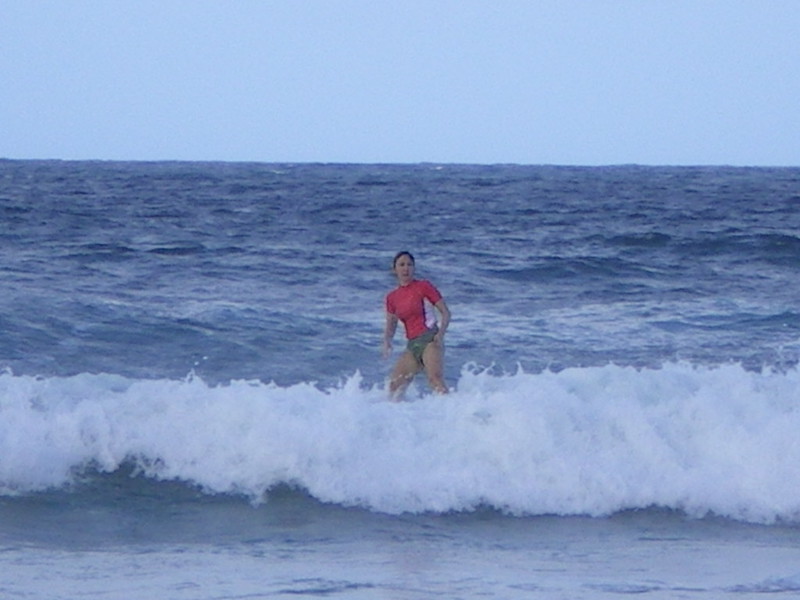 Beach Security Continued
Any beach with a lifeguard hut and bath facility will have beach wardens from the National Conversation Commission (NCC). These workers are responsible for keeping the property safe and addressing any issues at these locations. They serve as the beaches' guardians and work in unison with the Barbados Police Force if necessary.
Barbados Activities
I am sure from reading this article one would realize the main activity done at Bathsheba is surfing. Where there is surfing, boogie boarding is also possible. You can go swimming and diving here, but persons should exercise caution. If you are unsure what you can do, ask questions, it's the best way to learn anything.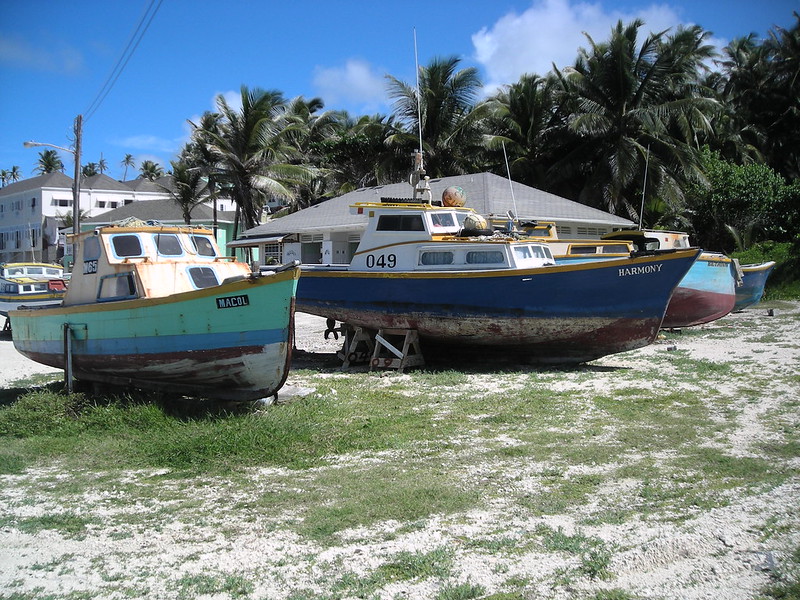 Barbados Fishing Village
The area of Bathsheba has been a fishing community for years. You may still find persons plying their trade when you visit this beach. Many of the beaches around the island were once fishing villages, many no longer ply their work here, but a few still do. For many areas, life as a fisherman is a dying trend. You will find fishing boats in the nearby Tents Bay area.
As you would have read, Bathsheba Beach in Barbados has much to offer locals and visitors to the island. You can choose to stay close by or visit the place as one of many stops. Whatever you decide to do, be sure to add Bathsheba to the lists of places to visit in Bim!