There are many Barbados seawater activities you can do while staying on the island. I had shown the various activities anyone can do on land; today, I will be looking at those done at the beach or sea. As I go through these activities and the places that offer these services, you will recognize there is much to do while in Barbados. If you seek action on the waves and need a place to go, we got you covered. Let us look at the places to go and what you can do as we check out Barbados' fun seawater activities.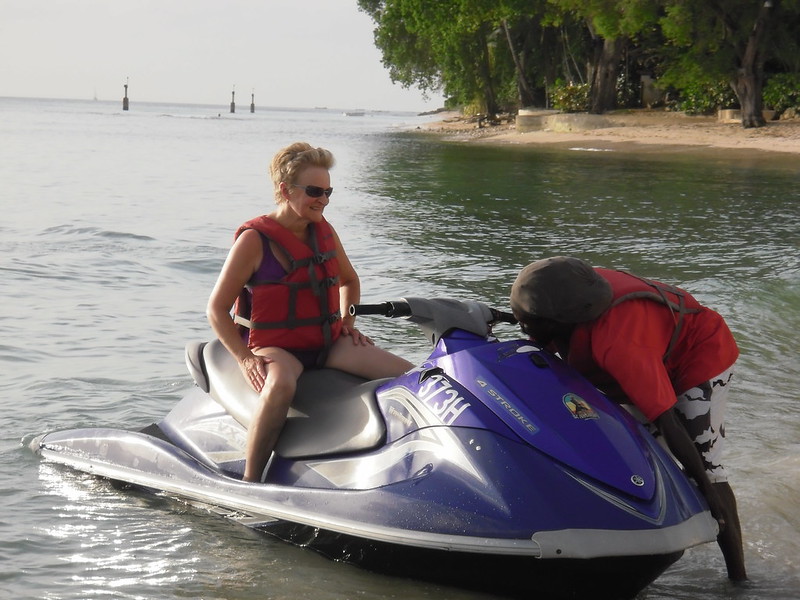 Barbados Jet Ski Services
Many of the beaches in Barbados have jet ski operators who will rent their vehicle or ride you themselves, depending on the need. Here is a list of places you can go if you want to ride a jet ski. Check Waves Watersports in Holetown, St.James. There are Edmo Watersports Barbados, Jus Chillin, and Radical Watersports in Speightstown, St.Peter. Hightide Watersports and Waves Watersports in Holetown, St.James. You have the option of Malibu Watersports in Mullins Beach, St.Peter as well.
Jet Ski Services Continued
The jet ski services list continues heading to the southwest of the island; you can check these places. Visit Barbados Blue Water Sports by Barbados Hilton Hotel at Needham's Point. Paddle Barbados in Aquatic Gap, Bridgetown, St.Michael. You will notice that most of the jet ski operators or rentals fall along the island's western part due to the calmer waters.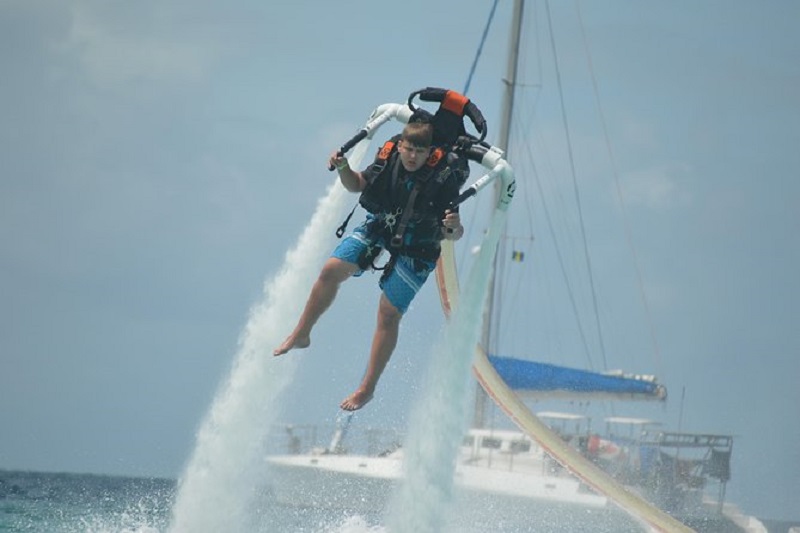 Credit:Viator.com
Jet Blade Barbados Limited
For the ultimate watersport experience, you have to try the jet blade. The jet blade is a water-propelled jet pack that you place on your shoulders. The power of the rushing water sends you airborne where it takes skill to remain above the water. Jet Blade Barbados Limited's location is Bay Street in the parish of St.Michael.
Barbados Charter Cruises
There are many cruising opportunities in Barbados since numerous operators offer this service. Many have entertainment and allow patrons to take a swim out to sea. Operators use the catamaran type boat for this type of sea excursion. The southwest of the island in and close to Bridgetown has several of these boats for hire. These operators are Seaduced Luxury Charters, Ocean Daze Catamaran Cruises, Set Sail Barbados, Silver Moon Catamaran Cruises, Tiami Catamaran Cruises, and more.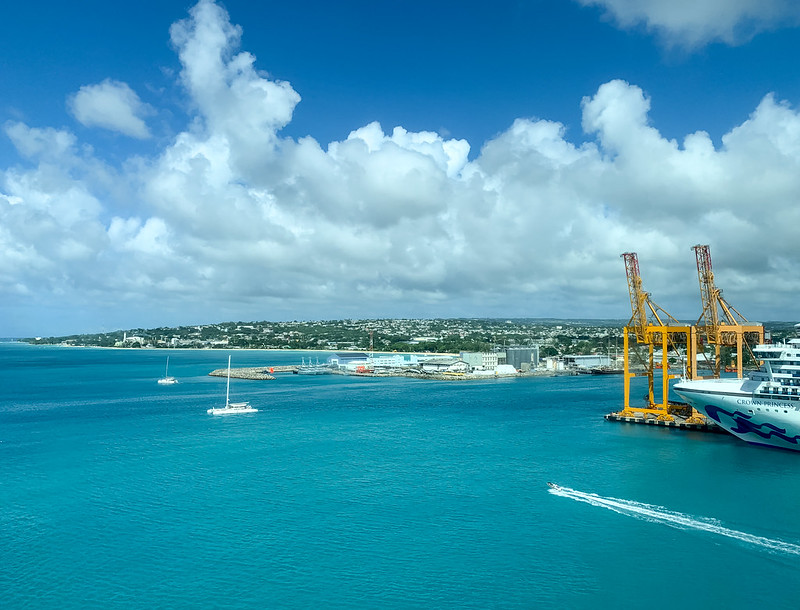 Charter Cruises Continued
You will find one charter cruise operator on the south of the island, and that is BlueFin Fishing Barbados, for those looking to try their hand at some fishing. The west coast also has charter cruise operators; these are Goodtimes Catamaran Cruises, Shasa Catamaran Cruises, Warren Yachting, Happy Days Catamaran Cruises, and Barbados Boat Rental and Fishing if you desire to fish the Bajan waters.
Barbados Kitesurfing
Barbados has many beaches where you can surf or boogie board. I had mentioned these beaches in a previous feature for those who may be interested. Those interested in kitesurfing or parasailing can check these locations for more about doing this sport. The list includes Kite Surf International Barbados in Inch Marlow, Christ Church. Other Christ Church locations are UpWind Kitesurf School Barbados, Endless Kiteboarding, and Kiteboarding Barbados.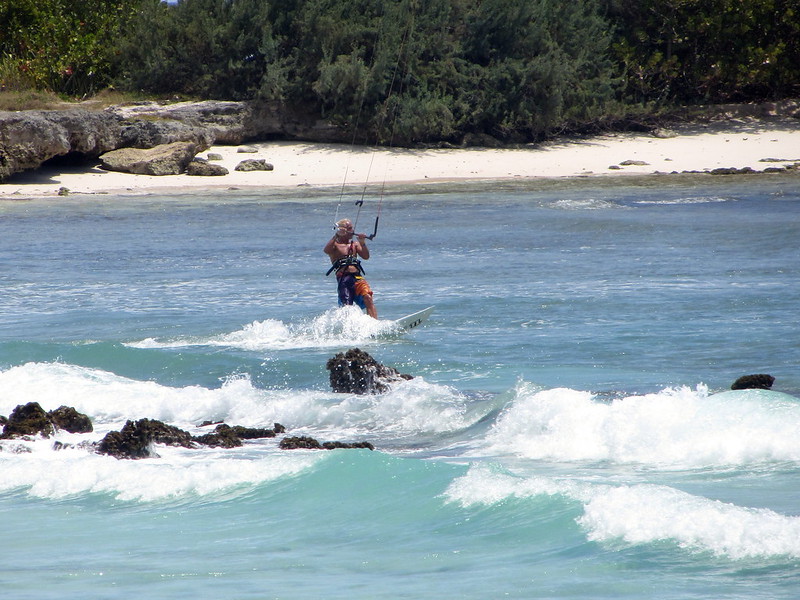 Other Barbados Activities
Some of the other activities you can do while at the beach are paddleboarding and kayaking. The areas where you will usually find these sports types include the stretch of coast from Barbados Hilton, Needham Point, to Carlisle Bay to the north; check out Paddle Barbados. This beach has a hive of activity; you may find many other things to do there too. Barbados (Bodie's) School of Surf in Maxwell, Christ Church is another paddleboarding location. Some of the beaches that have surfing and paddleboarding will have kayaks.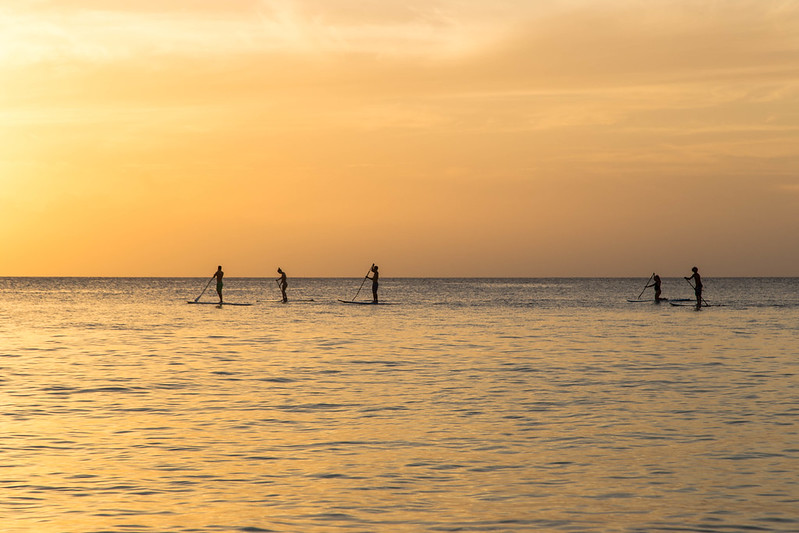 Barbados Diving and Snorkeling
Many of the places I have mentioned previously in this feature offer diving and snorkeling services. However, for a more comfortable and more comprehensive way of locating such services, here is a list of places that do diving and snorkeling. These include Barbados Blue Water Sports by Hilton, The Dive Shop in Upper Bay Street, Eco Dive Barbados, GFish Watersports Barbados, all in Bridgetown. Christ Church has Seahorse Divers Barbados Inc on St.Lawrence main road.
I am sure there may be other things one can do while at the beach. These are the most popular activities that you will find on the beach. I do hope that as you will find this article on Barbados' seawater activities helpful as you plan your first or next trip to this lovely island.